The Ultimate Guide to Marketing Strategies for Businesses
August 02 - 1 year before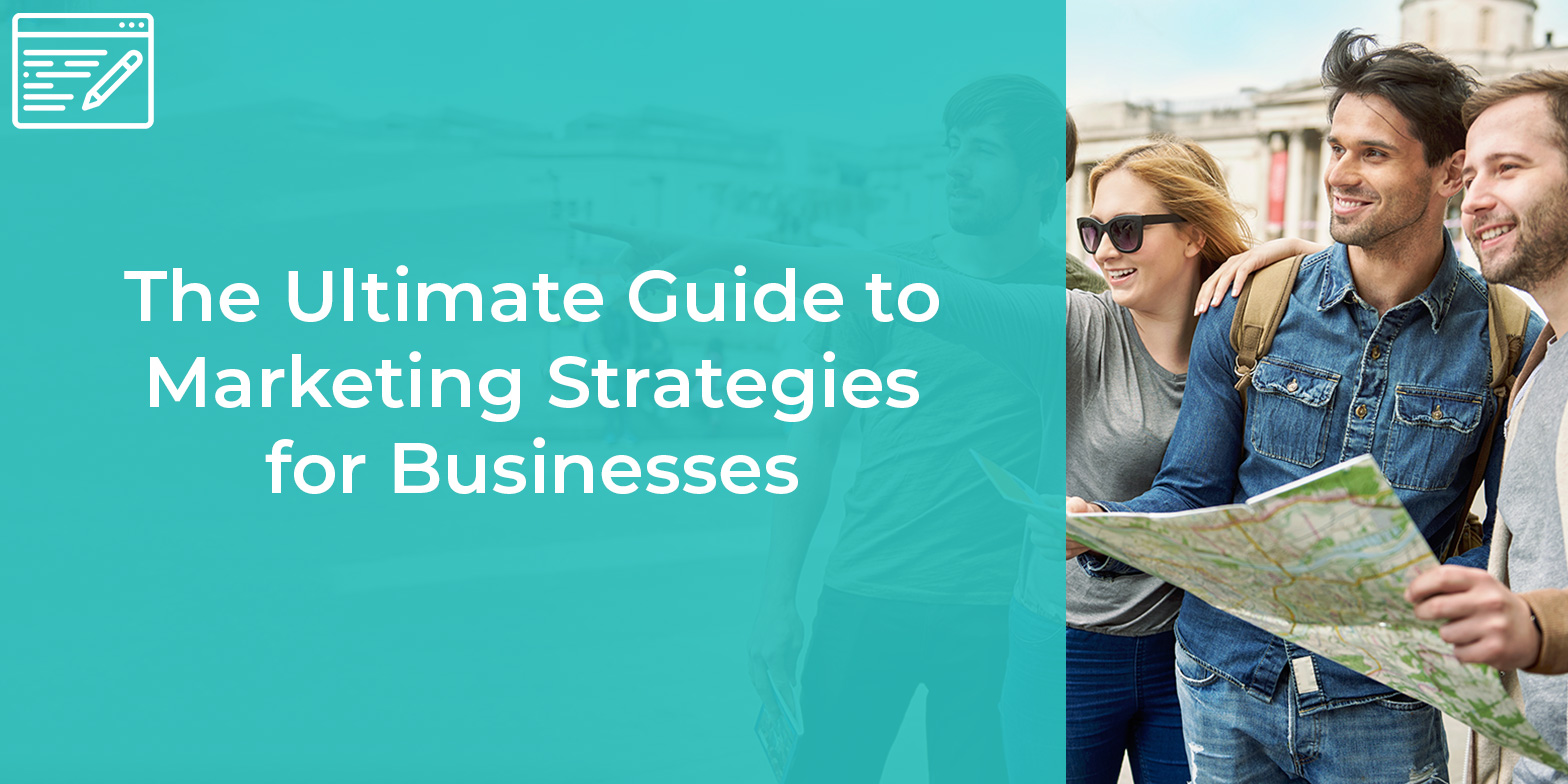 When you start an online business, you need to introduce your website or your online business to people at large. You can do it in multiple ways because nowadays there are a number of ways to promote your business website. It is very expensive if we use print media for advertisements. Usually, small businesses have low budgets for marketing & advertisements. Therefore, it is suitable for small businesses to start free advertising through internet channels.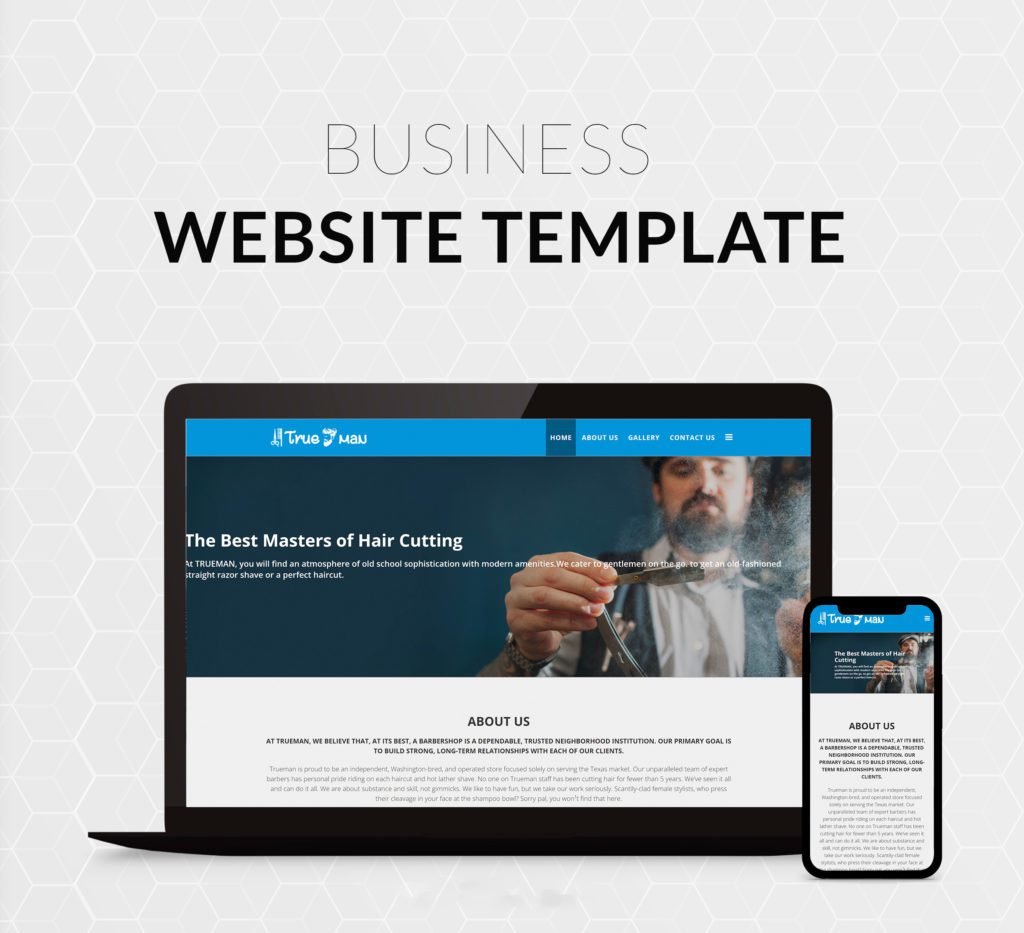 The Complete Guide to Marketing Strategies for a Business
More opportunities are available for the small businessman to grow their business. Small business owners usually are short of capital or funds, so they usually do not have much to spend on marketing and advertising their business. A small businessman should use the new mediums of marketing and free promotions instead of using old and expensive mediums which they used years before. They should use online marketing as the internet has captured a worldwide audience.
In developed countries, many known persons whose businesses increased significantly in years by using these new marketing and promotion methods, which we call internet marketing or social media marketing. Let's start reading our blog on how to enhance digital marketing presence when you have started a new business or are a small business owner. Follow our step-to-step guide.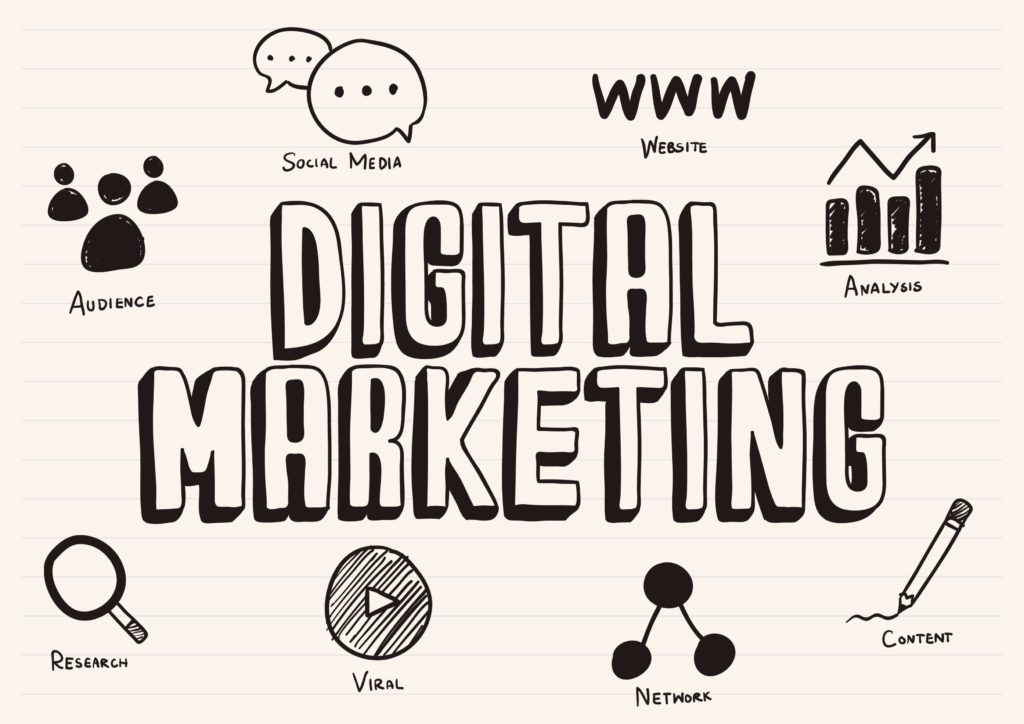 The following is a Stepwise Guide to Marketing Strategy:
Step-1. Create Your Website for the Marketing of your Small Business
We all know that in this advanced age of the internet when 5G is coming into the market, every big company wants to make their products IoT (Internet of things) based. So then how a small businessman sits away from the latest technologies which are usually used by most of the world. Just check out that internet use is increasing day by day, month by month, and year by year. So, people want to access online, so they can save their time and their expense on patrol and have the liberty to compare things between the multiple online shops. And yes, low prices are also a big attraction for them.
Step-2. Optimize Your Small Business Website
A user-friendly experience comes with the optimization of the website. While making the website, it is important to consider that it should be acceptable for any type of screen. Therefore, designing and developing a responsive website is essential. Furthermore, the speed of a load of page upload and the image upload must be outstanding so that the end user does not have to see the buffering at their end.
Make your website "HTTPS" enabled. A secure website guarantees the visitor that their data is secure, and it also helps to build trust & improves customer trust in your business.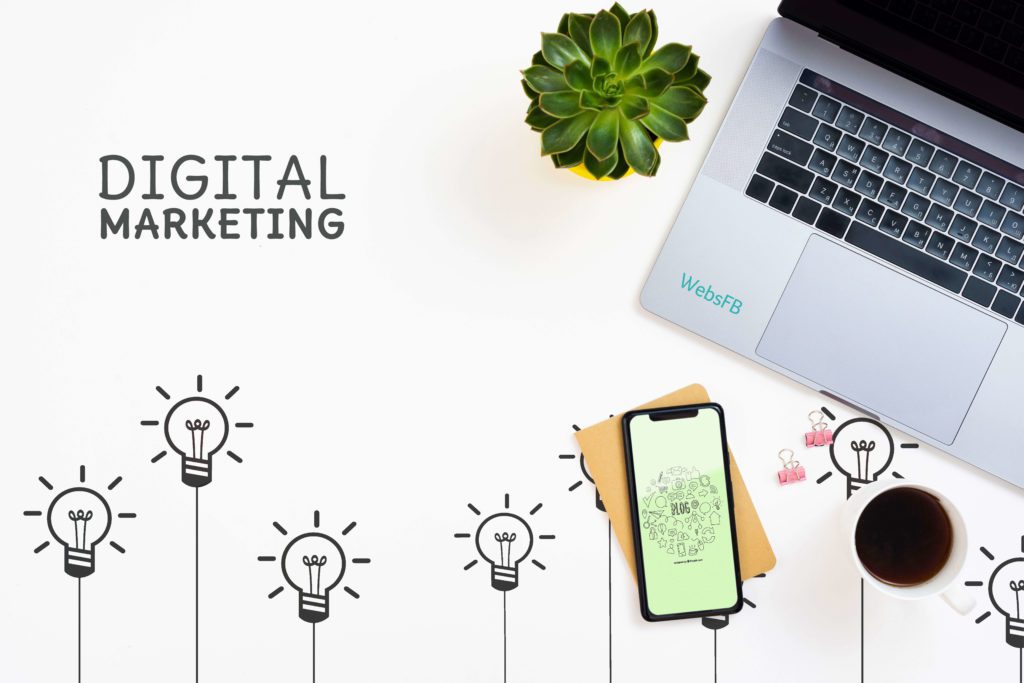 Step-3. Place Links to Build Your Website Authoritative
Backlink makes your company website authoritative on digital media and it also improves your website presence on different platforms. As the best digital marketing company, link building contributes to improving reach and driving the right set of audiences to your website.
Steps You Should Follow:
You need to make a business profile on social media channels like YouTube, Instagram, Twitter, Facebook, LinkedIn, Pinterest, etc.
You need to get business listings on suitable web directories that match geologically.
It would help if you created guest postings to support link building strategy for marketing.
You should take part in social bookmarking to promote your website.
You need to make engagement in relevant forums to promote your website.
You should provide freeware downloadable to add value for users.
You should use run press releases to generate backlinks and traffic for your business website.
You should add blogs on your website and also allow visitors that if they want to create blogs they can.
You should allow ghostwriters on your website for ghost postings.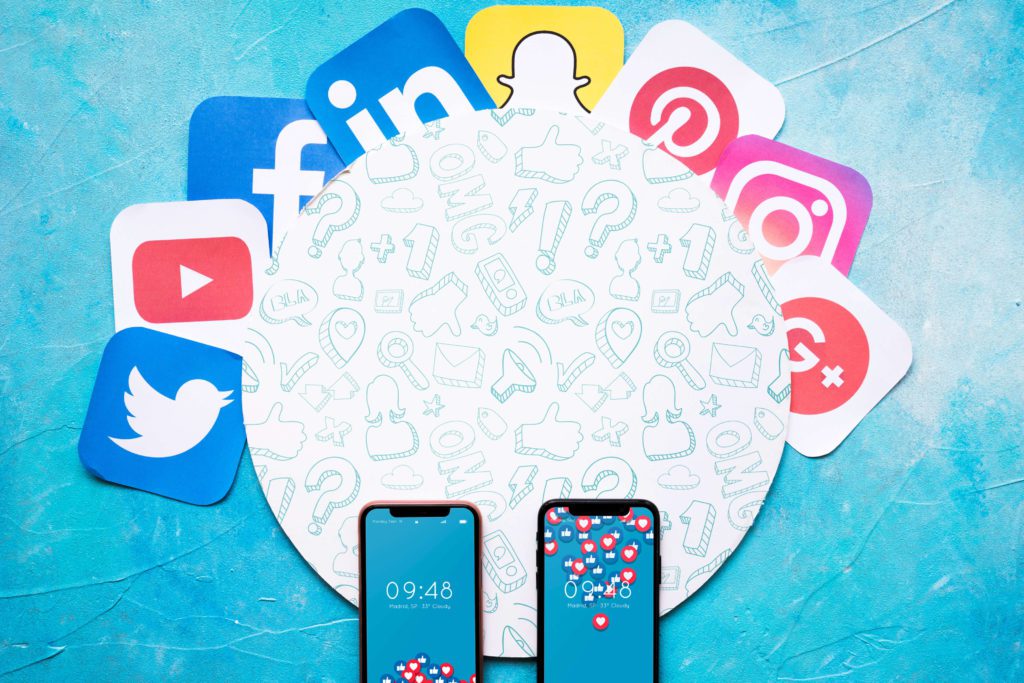 Step-4. Your Shared Content Should be Creative & Engaging
For the marketing & promotion strategy, you must create unique and fresh content according to your products. You can spread your fresh content via visuals, videos, blogs, infographics, and podcasts, also via different digital platforms. In addition, you need to post the latest trending news & information related to your product to get the interest of the target segment audience.
Step-5. You Need to Take Steps for Customer Engagement
The only thing that you can use to create good traffic for your website is that you need to make a customer engagement strategy. Respond to your customer queries and resolve them in time. Q & A pages or chatbots also give the customer good support. You can collect valuable reviews or feedback with the help of a marketing strategy.
Step-6. Email Marketing as a Marketing Strategy
Email marketing helps to make a good relationship with your target audience. You can share your product or service information by sending emails. Marketing regarding your product or service through emails can build a strong relationship with the customer. Email marketing strategy can help you convert your customers-timing value through email helps you turn the first-time sale into a recurring customer.
You need to follow the steps mentioned above to get a good profit from your business and not waste your money. These approaches can help create your online business brand. Do as per the ongoing strategies and trends so your business can be seen in the digital arena.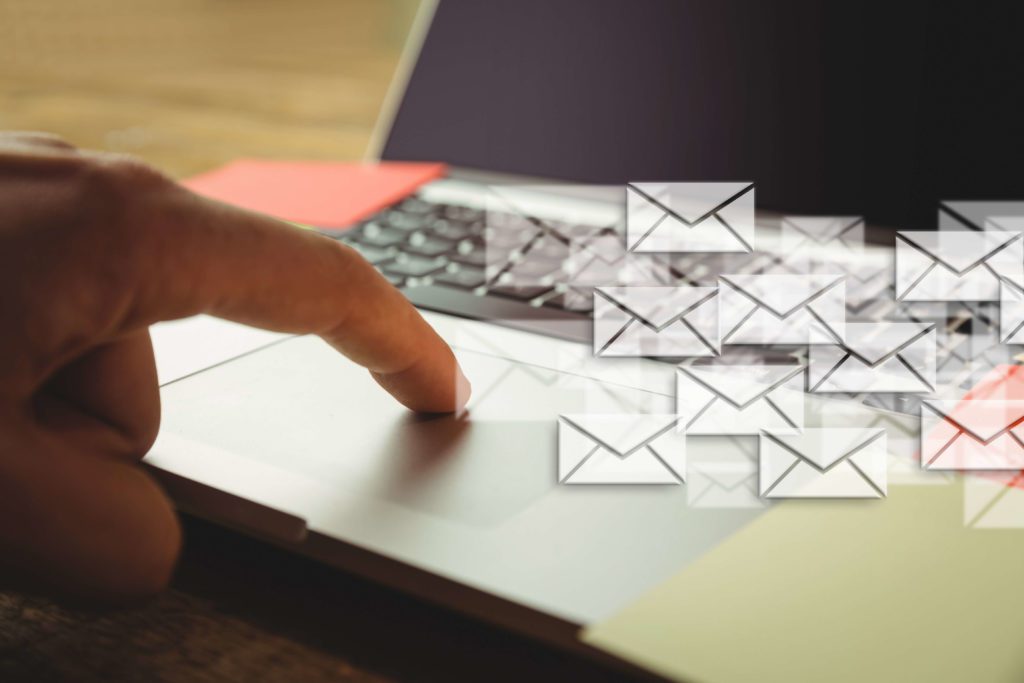 A Few Paid Marketing Strategy of your Business
Google Ads:
There are a few different ways to use Google Ads to market your business.
One way is to create ad campaigns that target specific keywords. When someone searches for those keywords, your ad will appear in the search results. You can also target specific locations and demographics with your ad campaigns. It will increase your brand awareness. People who see your ads will become more familiar with your brand. This can lead to more customers and sales.
Another way to use Google Ads is to create display ads that appear on websites related to your business. For example, if you sell pet products, your ads could appear on pet-related websites. In addition, it can help your business by generating leads. When people click on your ad, they will be taken to your website, where they can learn more about your product or service.
Social Media Ads:
Businesses can use this paid marketing strategy to reach their target audiences on social media. For example, Facebook and Instagram are excellent platforms for running paid ads that allow businesses to target users by interests, demographics, and behavior. LinkedIn is also a great option for businesses that cater to a professional audience as it allows businesses to target professionals by job title, company size, and more. Finally, Twitter offers Promoted Tweets and Promoted Accounts, which businesses can use to reach a wider audience or target specific users.
Do you want to get other information? Click on a few links which are given below:
The Following Are Some Other Marketing Strategies
Using Google My Business:
Google My Business can be used for local marketing & advertisement purposes. There are a number of ways that the client interacts with your Business Profile because your Business Profile has limited information about your business. Google My Business dashboard can be used to get key customers.
By Using Apple Maps:
Apple Maps is a web mapping service by Apple Inc. It provides directions and navigation. It provides unique information which can be used for the promotion & free advertising sites of the business.
By Using Bing Places:
Bing Places is a free online listing service by Microsoft and linked to the Bing search engine. It's like a phone book that's actually used by millions of people to find businesses.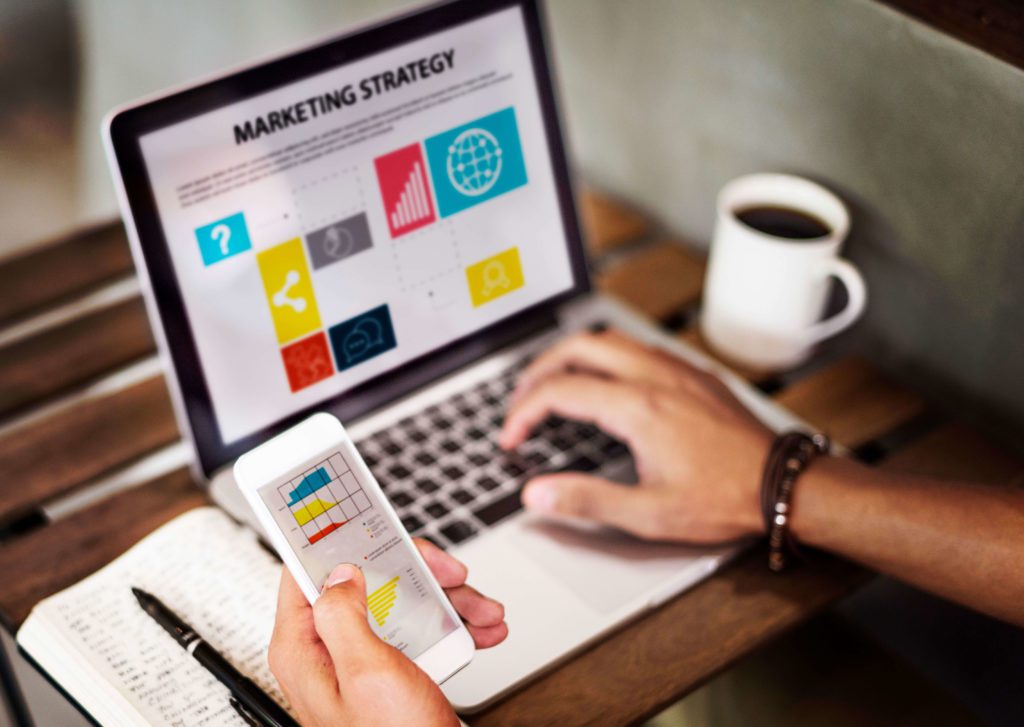 By Using Social Bookmarking and Curating:
While social bookmarking and curating websites operate based on link submission, the emphasis here is on creating quality content.
Classified Ad Websites:
Classified ads are small advertisements that are usually free of charge and printed in newspapers, magazines, or online boards. Backlinks for your business website can be generated in that way to market your business to new customers.
Conclusion
If you are a businessman, you can use these marketing strategies to enhance your business, as we have provided a step-by-step guide that will be effective for you. You can implement free and paid marketing strategies in your business as per your requirements. So, do you want to go with the first step to creating your website? If yes. At WebsFB, you have the choice and liberty to use the provided templates or images, or you can change the images in the predefined templates. It's not like you must use the provided ones only. Here everything is available, from creating to designing part. So, build a business website now!
---
---
Subscribe to Stay Updated with Latest News
Easy 7 steps for build your website.
Most Populer Post