5 Best Places To Advertise Your Small Business Online 
September 01 - 9 month before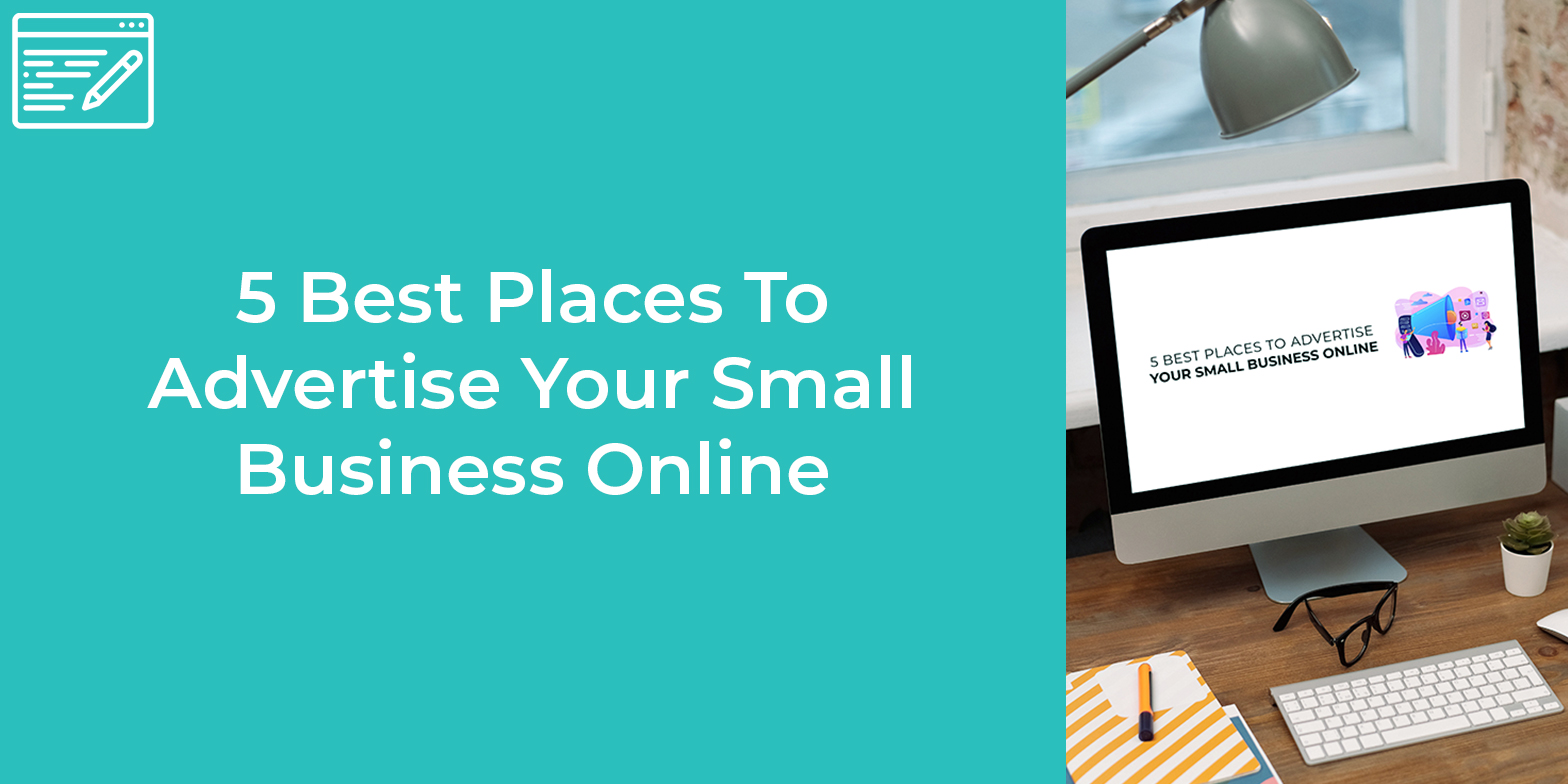 Advertising is used for the promotion of products/services. Various advertising methods are used to get the interest of the customers. Print Media and Electronic Media are usually used for this purpose, but both need a huge budget to perform this task.
A few mediums can be used for free advertisement, and one of those is marketing using free advertisement websites. Using these sites makes the advertisement almost free for you for basic levels, but if you want to enjoy more features, you obviously have to pay for that.
This is a way to do advertisements without investment. You have to use free advertising sites for the marketing and promotion of your business, along with social media & search engines. In addition, free advertisement sites can be used for backlinks. Backlinks also generate website traffic and help gain high-ranking on-search engines due to SEO content.
Top 5 Free Advertising Sites for Marketing & Advertisement Your Small Business
It is essential to mention here that every advertisement has its goals. You will get efficient results quickly if you use the free advertisement websites per your business requirements. The purpose of the free advertising sites is to engage and connect the related persons free of cost.
How You Can Use Google My Business To Advertise Your Business For Free
Start free advertisement of your business website on Google - Your posts can be seen by those who have searched for any of the keywords you mentioned. You should not need to pay for this. Some applications are available on the internet where you can drag and drop the templates to make a good post to promote your business.
What is Google My Business
Google My Business is a service that lets you manage your business online. It includes a website, a Google account for managing your website, and a suite of tools to help you run your business more efficiently.
For example, you can add photos, descriptions, pricing information for your products and services, and customer reviews and ratings. If you use this, then it helps to make it easy for customers to find and contact you.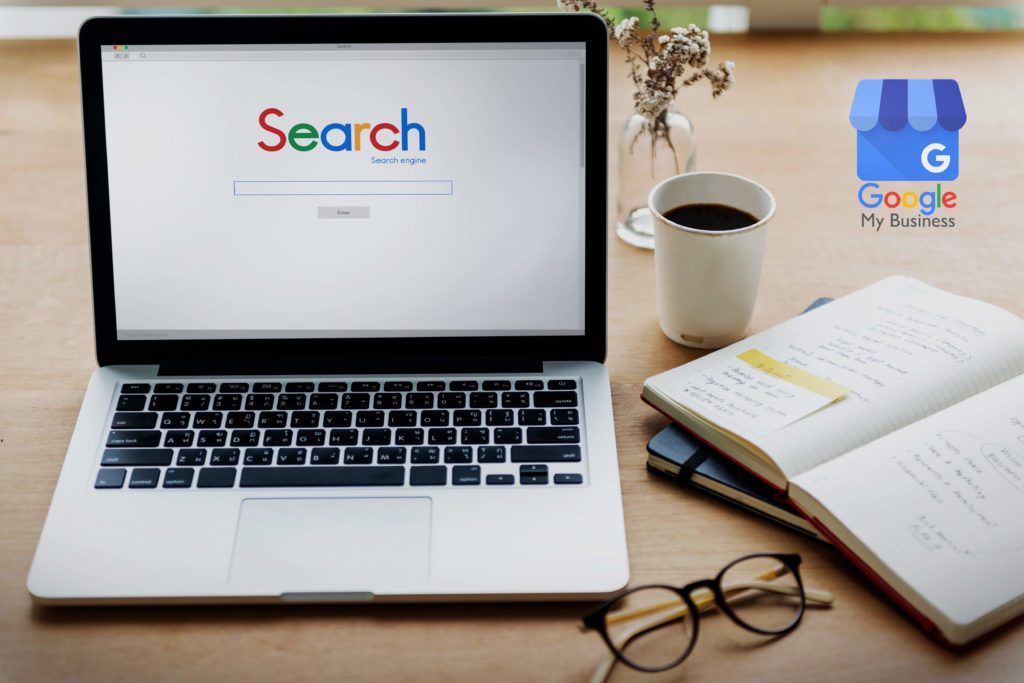 The Benefits of Google My Business
Google My Business is an excellent way for small businesses to organize and track their online presence. It's free to use and can be accessed from any device.
You can add your business information, update your website, and manage your customers' accounts from the same platform.
Plus, Google My Business offers a variety of other benefits, such as the ability to create custom alerts and manage your content marketing efforts.
Whether you're just starting or using Google My Business for years, it's a great way to keep your business running smoothly.
How To Promote Your Business On Google My Business
If you're interested in promoting your business on Google My Business, there are a few things to keep in mind.
You need to achieve excellent ranks in Google organic search and make sure to create a business profile. This allows you to track your website's SEO score and the number of reviews your business has received.
Then, you'll need to add important details about your business, such as its name, address, and contact information, and optimize the Google Maps listing for your business. You'll also need to add a picture of your business and a description of what it does.
Finally, you'll need to add relevant keywords to your business.

Once you've completed these steps, it's time to start promoting your business online.
How You Can Use Linkedin Free Of Cost To Promote Your Business
LinkedIn is a professional platform unlike Facebook, YouTube, Instagram, or Twitter. This is a unique platform used only for individual profiles, hiring for jobs, looking for jobs, and promotion & advertising of businesses.
You can use LinkedIn free of cost to promote your business by creating a company page. This will allow you to post updates about your company, share articles, and connect with potential customers. You can also create groups and join discussions to get involved in the conversation and build relationships.
What is LinkedIn
LinkedIn is used to connect professionals looking for work or want to connect with other professionals. It has over 500 million members and is used by businesses to find new employees and make connections with potential customers and partners. In addition, LinkedIn offers a free account that allows people to see how other professionals are connected and what they are working on.
The Benefits of LinkedIn
There are many benefits to using LinkedIn to advertise your business.
LinkedIn is a very active community of professionals. As a result, your business will be well-known, and people looking for it will likely find you through LinkedIn.
It offers a range of marketing tools that small businesses can use to reach their target audience.
LinkedIn is one of the most popular social networking platforms for small businesses. Not only is it free to use, but it has a large user base and is very well known.
It provides a great way to connect with potential customers and partners. In addition, it is an effective way to keep in touch with customers who have already purchased from you.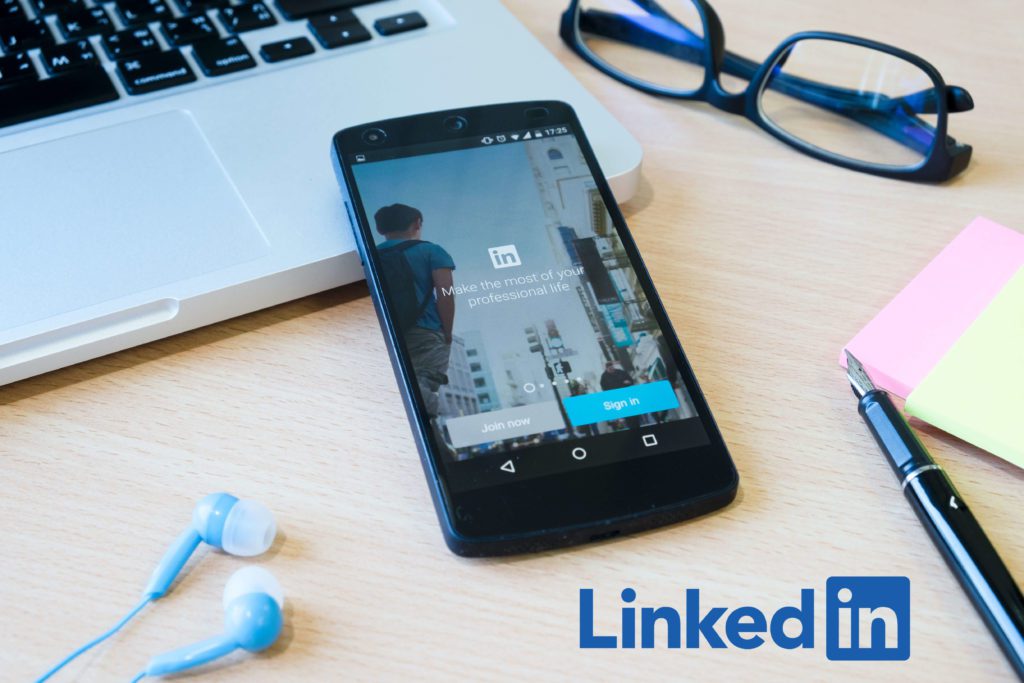 How To Promote Your Business On Linkedin For Free By Using 5 Tricks
You need to share friendly videos or updates on LinkedIn.
You need to optimize your profile on LinkedIn.
You can create your company profile page for free advertisement and make posts on LinkedIn related to your business profile.
You need to become a member of the groups as the maximum you can be active on LinkedIn.
How To Use Yelp for Free Business Advertisement
Yelp is a great place to advertise your small business online. It has a user-friendly interface and free advertising for businesses of all sizes. In addition, you can find reviews of local businesses and contact information for the owners. So, say; register your business with Yelp and start promoting it. You can also create a listing that tells people about your services, prices, and more. Then, when people search for your business on Yelp, they'll see your listing first.
What is Yelp?
Yelp has more than 120 million reviews, and it's been in operation since 2004. People use this website to find restaurants, shops, and other businesses. They write reviews about their experiences with the businesses and rate them on a scale of 1 to 5 stars.
As a result, businesses that advertise know they're reaching a large audience. So, if you're looking for a way to advertise your small business online, Yelp is a good option. Not only will you get good reviews from potential customers, but you'll also be able to reach a wider audience than you would if you advertised on other websites.
The Benefits of Yelp
Yelp is a great way to find customers and get feedback about your business. Not only does Yelp allow you to post reviews, but it also allows you to add ratings and photos of your business. This will help potential customers find and choose the best businesses for them.
Additionally, it offers local deals that can be valuable for your business. By listing your business on Yelp, you'll be able to attract new customers and boost your bottom line. You can also use Yelp to find out what other businesses in your area are doing well.
How To Promote Your Business on Yelp
Yelp is an excellent resource for finding and rating businesses. However, getting your small business listed on Yelp can be difficult. However, there are a few things you can do to increase your chances of getting listed:
Make sure your business is clean and well-maintained.
Make sure your business has good customer service.
Be responsive to Yelpers' reviews and comments.
How To Use Bing Places For Free Business Marketing & Advertisement
Bing is helpful if you want to start an online business for free. It is most likely that you are already on the list Bing. So, you need to ask for an existing listing or add a new one. You can create a listing for your business, which will appear when people search for businesses in your category or location. Your listing can include information about your business, such as your hours, address, and contact information.
You can also add photos, videos, and multiple locations in one go by using a tool available by Bing. It will be an exciting experience for you to use Bing for promotion purposes. However, Bing is not very popular but still has a scope because it comes from windows and is a Microsoft search engine.
What are Bing places for Business?
Bing Places is the place to go if you're looking to get the most out of your online presence. With Bing Places, you can find the best places to advertise your business, see which keywords are driving traffic to your site, and track your website's performance over time.
The Benefits of Bing Places
Bing Places offers a great platform for small businesses to advertise their products and services online. It is easy to use and offers many features that small businesses can find helpful.
Plus, the site includes tools like map searches and social media sharing that make it easy to get your message out there.
How To Promote Your Business on Bing Places
Bing places is a great place to start if you're looking for a way to promote your small business online. They offer a variety of advertising options that are tailored to meet the needs of small businesses
Firstly, you need to add your business by following these 3 steps.
Then, you will complete your listing profile
Last, you will need to verify your listing
Once you are done with this, you can advertise on the homepage in the search results. Plus, Bing places offer a wide range of measurement tools to track your results. So, if you're looking for a free-of-cost way to promote your business online, Bing place is an excellent choice.
How You Can Use OLX For Free Advertisement Of Your Business
Over 50 countries use OLX for the free advertisement of products and services. It is one of the most popular listing platforms for free promotion purposes. OLX makes it easy & quick from a mobile phone or website to buy or sell products or services without charges. Another feature is OLX's online marketplace which reaches millions of customers.
What is OLX?
OLX is an online classified and shopping site. The most crucial aspect of OLX is that you can buy or sell any new or used item, whether it is a new house or a used small bicycle. It offers various services, including finding a job and a place to stay. You can search through categories such as cars, apartments, furniture, and more. OLX also has a social media presence so that you can share your ads with friends and followers.
To use the OLX, you need to create your ID, make your ad, and just post it. Then, either you are a buyer or seller. It is the best site to promote your business free of charge and is very popular in the local market. People believe that it will benefit them as no commission will be deducted from it and it is also time-saving.
The Benefits of OLX
Here are some of the benefits of using OLX:
Easy to Use: OLX is easy to use, even for people who are not tech-savvy. First, you must ensure you have an internet connection and an active account.
Variety of Listings: OLX has a wide variety of listings to help you find whatever you're looking for. Whether you're looking for used items, new products, or services, there's sure to be something on OLX that meets your needs.
Low Commission Rates: OLX doesn't charge commissions on sales made through its site, unlike other classifieds platforms. This means that you can sell items at a lower cost than if you sold them through other channels.
Fast Turnaround Time: You can expect a quick turnaround time on any listing that you place on OLX. This means that you can easily find and sell items without spending hours searching for what you're looking for.
How To Promote Your Business on OLX
OLX may be a good option if you're looking for a way to promote your business. Here's a step-by-step guide on how to do it: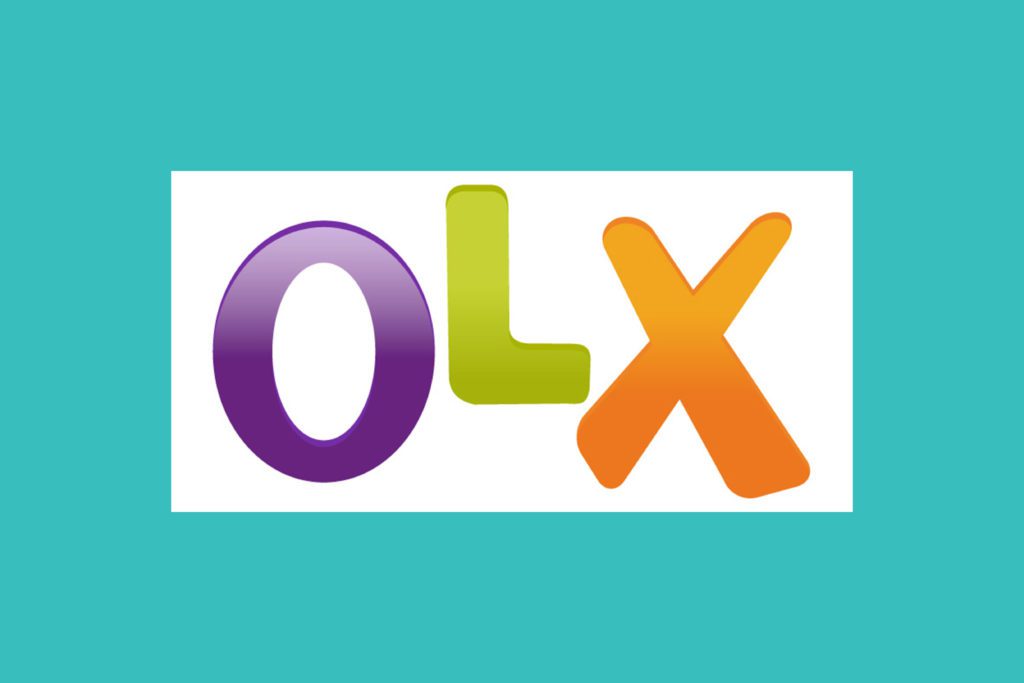 Create a profile for your business on OLX. Include your company name, logo, contact information, and a brief description of what you do.
Create ads for your products or services. Be sure to include clear photos and pricing information.
When someone contacts you about your ad, be professional and prompt in your response.
If you make a sale, follow up with the customer to ensure they're satisfied.
Following these steps, you can effectively promote your business on OLX and reach new customers.
Conclusion
Effective advertising can increase business revenue, but most small-scale companies do not have sufficient funds to invest in marketing. Therefore, they need to use available free advertisement opportunities. You can market your business free of cost. But for this, you have to get knowledge of a few things.
First, your business can grow with free advertising. You must develop a strategy for online advertising to promote your business on free websites and social media platforms. Second, you need to have a business website. If you don't have one, look at WebsFB, where you can create a new site by completing 7 simple steps.
---
---
Subscribe to Stay Updated with Latest News
Easy 7 steps for build your website.