Why Keyword Research is Important for SMB Websites?
May 18 - 1 year before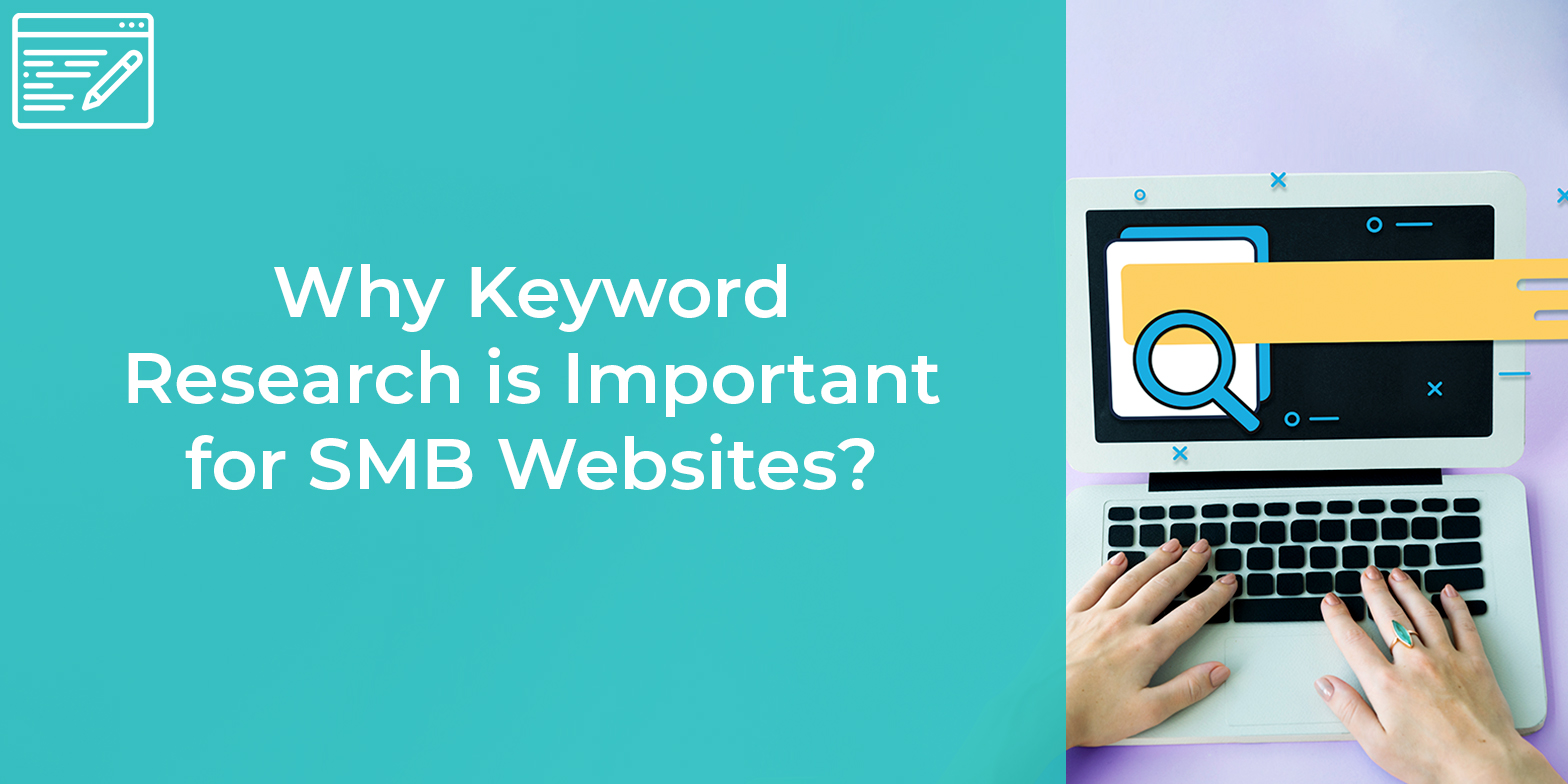 For inbound marketers, keyword research is an essential part of optimizing their website for search. By understanding which keywords are being used by potential customers, they can ensure that their website appears high in the search results. However, with Google's constant algorithm updates, it can be difficult to keep up with the latest changes.
As a result, inbound marketers need to be constantly on the lookout for new keywords that they can target. One way to stay ahead of the game is to use Google's AdWords Keyword Planner tool, which allows you to see which keywords are being used most frequently. By understanding which keywords are most popular, you can ensure that your business website is always visible to potential customers. Points covered in the article are: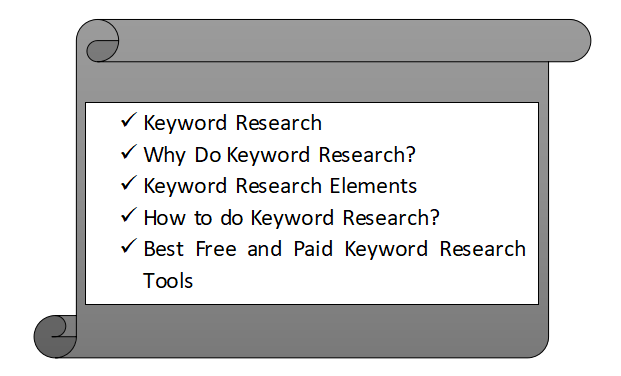 As Google keeps on rolling out new algorithms every day so the inbound marketers should always try to optimize the website strategy and search for the right keywords for their website. Let us now know what is keyword research?
Keyword Research
Keywords are the search terms that people usually use to find their desired and right product or information. Brands also use these terms for general marketing, search engine optimization, and site ranking purposes. Keyword research and finalization are of much importance for business owners.
Keyword research is a process of identifying the actual search terms that people are using on Google and other search engines. This research can provide valuable insights into the queries that your target audience is searching for.
Why Do Keyword Research?
The insight that you can get into these actual search terms can help inform content strategy as well as your larger marketing strategy. For example, if you discover that a large number of people are searching for a particular keyword phrase, you may want to consider creating content around that topic.

Or, if you find that a particular keyword is being used in a different way than you expected, you may want to adjust your content strategy accordingly. By understanding the search terms that people are using, you can make sure that your content is better aligned with their needs. The major reasons to do keyword research are:
As any experienced marketer knows, keywords are essential for driving traffic to a website. By carefully selecting the right keywords and incorporating them into the content you publish, you can ensure that your business website will rank highly in search engine results.
This, in turn, will lead to more website visitors and, ultimately, more customers. Of course, finding the right keywords is not always easy. The best keywords are often highly competitive, and it can take some trial and error to find ones that work well for your particular business. However, the effort is worth it, as the right keywords can make all the difference when it comes to attracting new visitors to your user-friendly website.
Insight of Marketing Trend
The success of any digital marketing campaign hinges on effective keyword research. By taking the time to understand what terms your audience is searching for, you can ensure that your content is properly aligned with their needs.
In addition, keyword research can also help to identify current marketing trends and allow you to adjust your strategy accordingly. For example, if you notice a sudden spike in searches for a particular term, it may indicate that there is a new trend emerging within your industry. By conducting regular keyword research, you can stay ahead of the curve and position your business as a thought leader in your field.
If you've got content that other business professionals are looking for, you can meet their needs and provide them with a call to action that will lead them through the buyer's journey from awareness to purchase. By researching keywords for popularity, search volume, and general intent, you can tackle the questions that most people in your audience want answers to.
And by providing quality content that addresses their needs at each stage of the journey, you can build trust and credibility with potential customers, leading them closer to a buying decision. So if you want to generate leads and drive sales through content marketing, start by making sure you're meeting the needs of your target audience through the business website.
Keyword Research Elements
There are three main keywords to pay attention to when you perform keyword research, they are: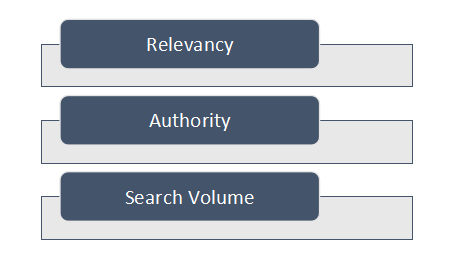 The term "search intent" refers to the reason why someone is performing a search. In other words, what are they looking to accomplish? When it comes to ranking content, Google takes search intent into account. After all, why would Google rank your content higher if it provides less value than other content that exists on the web? For your content to rank well, it needs to be relevant to the searcher's needs and be the best resource out there for the query.
This means that you need to put in the time to understand what people are searching for and then create content that meets those needs. Only then will you be able to rank high in Google's search results.
As the internet has become increasingly saturated with information, people have turned to search engines as a way to sort through the noise and find reliable sources of information. Google has responded to this demand by tweaking its algorithm to give more weight to sources it deems authoritative. That means if you want your business website to rank high in search results, you need to make sure it is seen as an authoritative source.
One way to do this is by creating informative content that is relevant to your niche. Once you have created this content, you need to promote it through social media and other channels to earn social signals and backlinks. If you are unsuccessful in making your site an authoritative source, you will likely find yourself buried in the search results.
Just because a keyword has a high ranking doesn't mean it will result in increased traffic to your site. You may end up on the first page for a specific keyword, but if no one ever searches for it, it won't help you. That's why it's important to measure volume when you're looking at keywords. Volume is measured by MSV (monthly search volume), which means the number of times the keyword is searched per month across all audiences.
If there's no search volume, there's no point in trying to rank for that keyword. It would be like setting up a shop in a ghost town. So when you're looking at keywords, make sure to check the MSV to ensure that people are searching for it.
How to do Keyword Research?
Now like you know the importance of keywords and why they are important for you. Now, it's time to find your own keywords. Here we are going to discuss step by step method to find the keywords:
Let us know them in detail:
Find ideas for the keywords
As the first step know the relevant and main topics for your business. Identify 5-10 topics and use those topics to find the specific keywords for your business. These topics can be either related to your business, product, or service and then can observe the other key metrics to select the appropriate keyword.
Use Google Keyword Planner to identify the relevant keywords
When it comes to choosing effective keywords for SEO, there are many factors to consider. Search volume and traffic estimates are two key metrics used by marketers to gauge the potential success of a particular keyword.
Google Trends allows you to compare search volumes across different time periods and geographical locations. When combined with Keyword Planner data, Google Trends can give you a more complete picture of how your target keywords are performing over time.
So if you're looking for an effective way to improve your keyword strategy and get better results from your marketing campaigns, don't underestimate the power of Google Trends as a valuable tool in your arsena along with Google Keyword Planner.
Prioritize the identified keywords
If you're just starting out, you may be wondering what types of keywords you should be targeting. After all, you want to make sure that your efforts are going to be worth it in the long run.
One approach is to focus on keywords that have a high search volume but low competition. These are the keywords that large companies typically go after. The reason they can get away with this is that they are already well-established brands with a lot of authority.
As a result, Google typically rewards them with top positions in the search results. Another option is to target keywords that have little competition. This approach can be more challenging, but it may be more rewarding in the end.
By targeting less competitive keywords, you may have a better chance of ranking higher in the search results and driving more traffic to your website. Ultimately, the best approach is to target a mix of high-volume and low-competition keywords to maximize your chances of success.
Identify MSV of selected keywords
To write effective content, it's essential to have a firm understanding of what people want to discover. And one great way to gain this insight is by checking monthly search volume (MSV) for different keywords.
By using tools like searchvolume.io or Google Trends, you can easily access data on the most popular search terms related to your topic. This information can help you identify trends and hot topics in your niche, giving you valuable insight into what people are searching for.
Furthermore, MSV can also help you understand what types of content tend to perform well with your target audience and which topics may be trending in the near future.
So if you're looking to create more engaging content that really resonates with your audience, then be sure to check out MSV and start tapping into the power of searches!
Check the ranking of competitors for selected keywords
Businesses follow their competitors but sometimes it is not important to choose every keyword that your competitor is using. However, understanding the competitor's keywords can be of great help as well. You can also evaluate your keyword list based on competitors' keywords.
When it comes to search engine optimization, there are certain keywords that tend to garner more attention than others. These are the keywords that your competitors are typically targeting, either through organic search or through paid ads.
If you find yourself targeting the same keywords as your competitors, then it is definitely worth putting in the effort to improve your ranking for those terms. Not only will this help you to stay competitive in your industry, but it can also enable you to capture more traffic and gain a bigger share of the market.
Best Free and Paid Keyword Research Tools
Today there are a number of keyword research tools some are extremely unique, but some have other capabilities. So which is the best one for you let us know in the next section:
Free Keyword Research Tools
There are the following two free keyword research tools:
Ubersuggest
Google Keyword Planner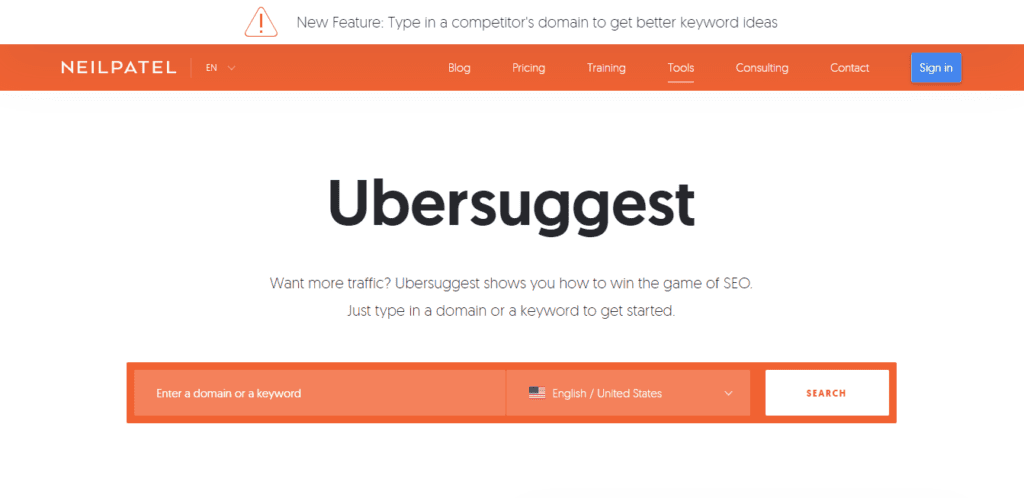 If you're on a budget and in need of a reliable SEO tool, Ubersuggest is a great option. It's a free, scaled-down version of Ahrefs or Moz that lets you, spy, on competitors' backlinks, see what keywords they're ranking for, and do some decent keyword research.
While it may not have all the bells and whistles of its more expensive counterparts, it's a great tool for getting started with SEO. So if you're looking to save some money and get a good overview of your SEO options, Ubersuggest is definitely worth checking out.
However, if you want to perform advanced SEO of your site and get detailed insights into your site then you can also choose the paid version of Ubersuggest.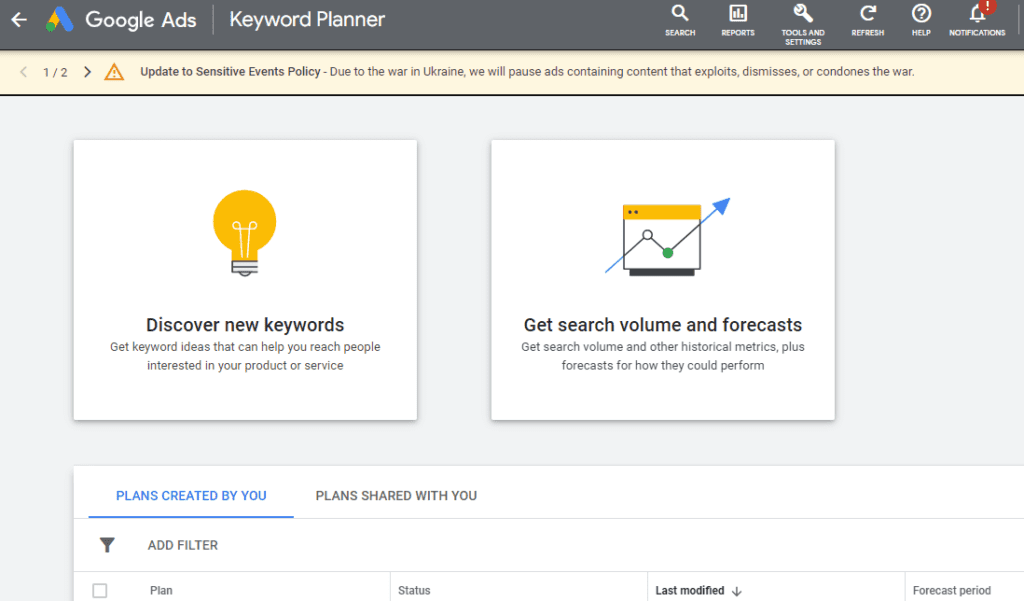 If you're running a Search campaign, then using Keyword Planner is a no-brainer. This free tool from Google can help you research new keywords related to your business, and estimate the searches they receive and the cost to target them.
Plus, you can use Keyword Planner to get historical statistics on keyword trends, so you can make informed decisions about which keywords to target in your campaigns. No matter what your budget is, Keyword Planner can help you get the most out of your Search campaigns. So why wait? Start using Keyword Planner today!
Paid Keyword Research Tools
There are some paid tools as well and if you have a budget and want to perform SEO for your business then you can try the following paid tools:
Ahrefs
Keyword Insights
SEMrush
Keywords Everywhere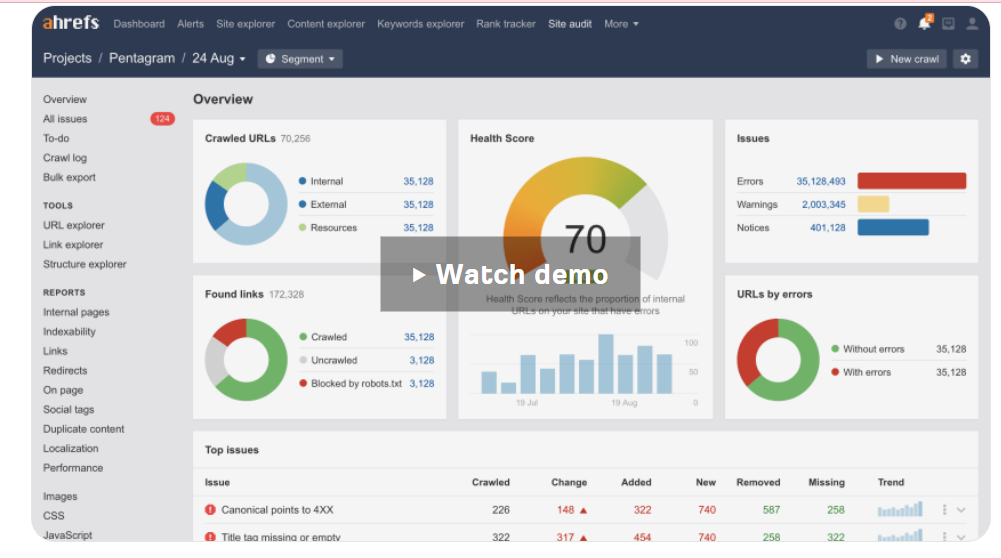 Ahrefs is my favorite SEO tool because it is the most comprehensive and easy-to-use tool on the market. It has all the features I need for keyword research, link building, rank tracking, content ideas, and more. The interface is intuitive and user-friendly, and the results are always accurate. The price is steep, but it is worth it for the peace of mind and time savings that Ahrefs provides. The basic plan of the tool starts at $99 per month.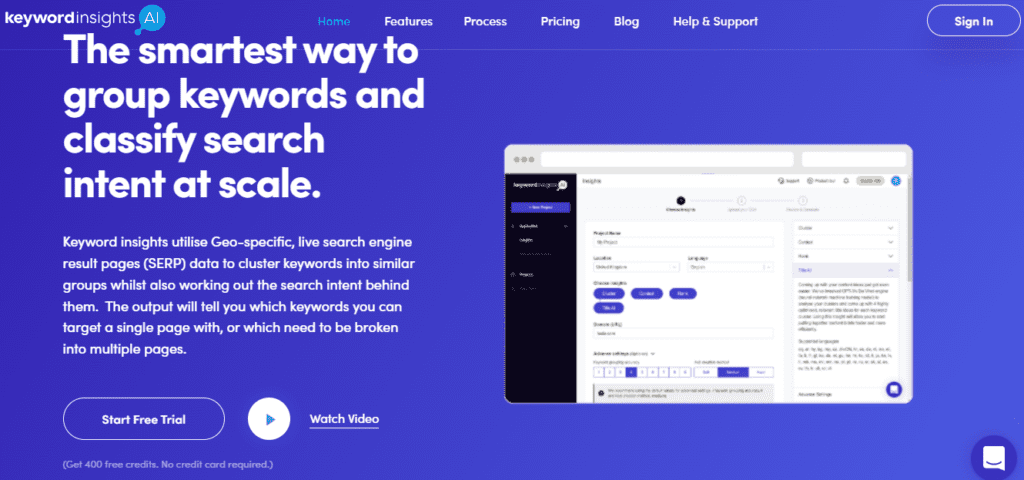 Since its launch in 2016, Keyword Insights has quickly become one of the most popular keyword research tools on the market. With its combination of powerful analytical features and cutting-edge technology, it has emerged as a leader in the field.
By harnessing real, live data from search engine result pages across different locations and using advanced clustering algorithms to identify related keywords, Keyword Insights is able to classify search intent at an unprecedented scale.
Whether you are creating new content for your website or revamping existing content to match user search behavior, this tool is sure to give you the insights you need to drive traffic and conversions.
So if you're looking for a smarter way to group keywords and get more out of your keyword research efforts, look no further than Keyword Insights!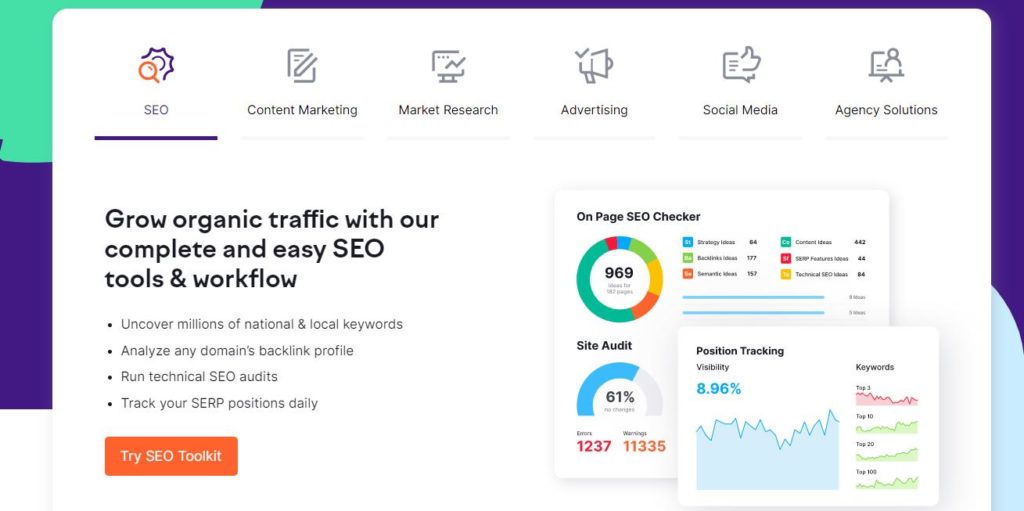 SEMrush is an affordable keyword research tool. It has comparatively fewer features than Ahrefs and so as to rate. SEMrush is more suitable for PPC and search engine marketing. If you do not have a big budget to buy the premium membership then it can be a better option.
However, if you want a great paid tool but don't want to pay the premium on Ahrefs, it's a valid option. It even lets you try out the product for free! I've found that it doesn't have quite as comprehensive of a data set as Ahrefs, but it's still a very powerful tool.
The interface is also much more user-friendly in my opinion. If you're just starting out with keyword research, I would recommend giving SEMrush a try. You can always upgrade to Ahrefs later when you have a bigger budget.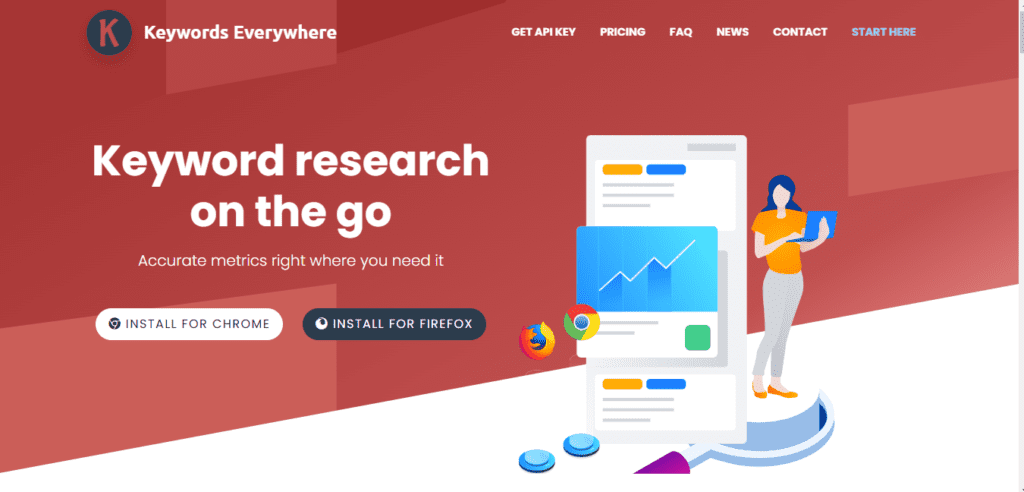 Keywords Everywhere is an awesome tool that used to be free and now is credit-based. The tool shows you search volume, competition, and average CPC right on Google whenever you type something in. It also shows you stats on related keywords and the "people also search" keywords.
Regardless of which other tools you use, I highly recommend grabbing this one. The search volume data is incredibly accurate and has helped me time my content releases perfectly to get the most traffic possible.
The competition data is useful as well, although I don't necessarily use it to choose my keywords. I prefer to use Long Tail Pro for that because it gives me more detailed information on the competition. However, if you're just starting out and trying to decide which keywords to go after, Keywords Everywhere is a great place to start. And at $0.01 per credit, it's very affordable as well. So if you're not using it yet, what are you waiting for? Go grab it now!
Conclusion:
When it comes to keywords, there's no such thing as the best. Instead, there are only those that are highly searched by your audience. It's up to you to craft a strategy that will help you rank pages and drive traffic.
To do this, you'll need to take into account relevance, authority, and volume. Relevance refers to how well the keyword aligns with your content. Authority is a measure of how trusted and respected your site is. Volume indicates the number of searches for a given keyword.
By taking all three of these factors into account, you can develop an SEO strategy that will help you rank highly for the keywords that matter most to your business.
---
---
Subscribe to Stay Updated with Latest News
Easy 7 steps for build your website.
Most Populer Post