How to Create a Stunning Barbershop Website – A Step by Step Guide 2021
October 12 - 8 month before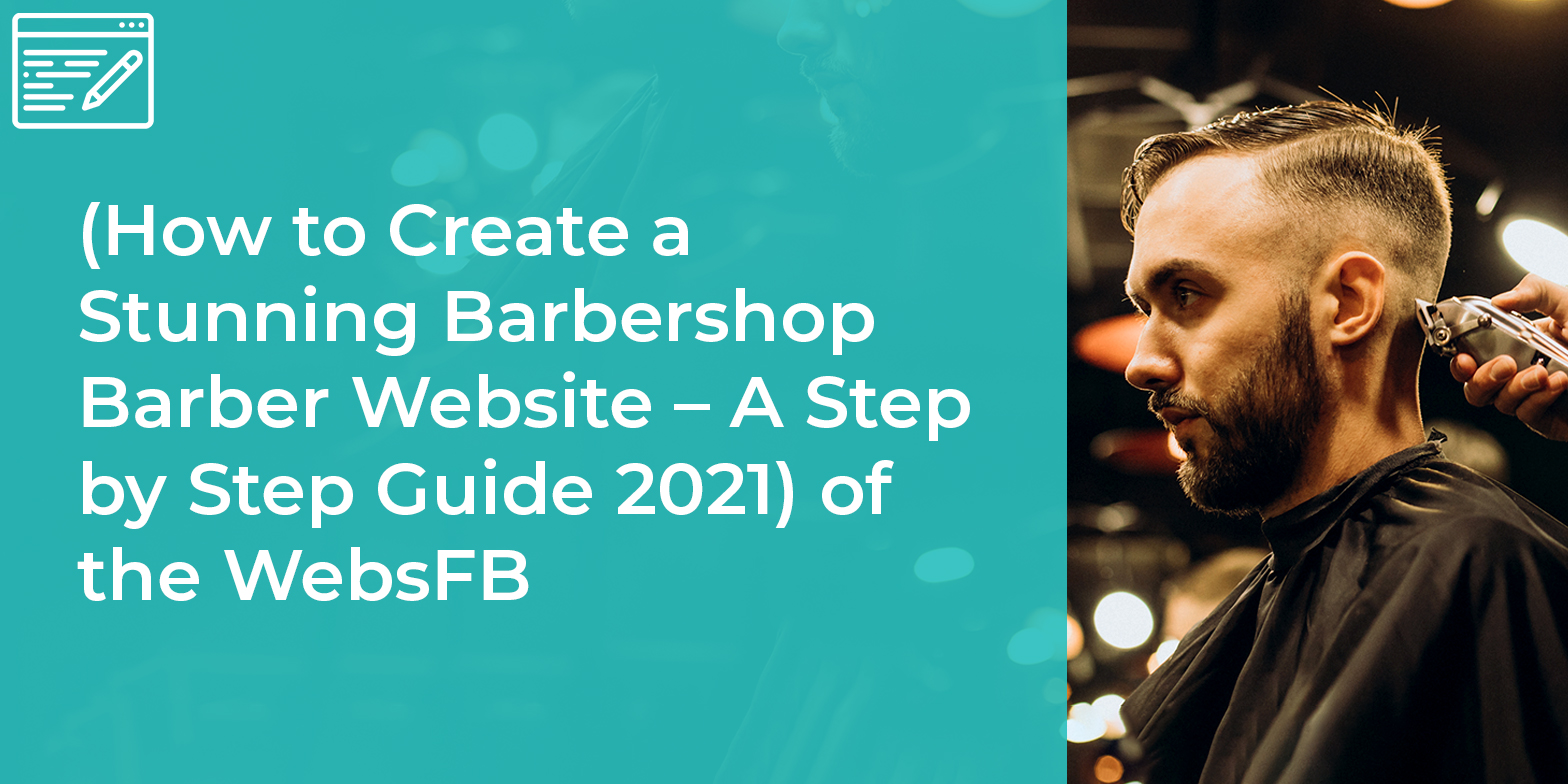 Small, medium, or large every business needs an online presence to execute its professional work and enhance its reach. The online portfolio of any business helps them in showcasing their product or service. It is the platform from where your target audience reaches you and hires your service.
To showcase the service barbers just need a portfolio website. They just need the right tool to get the job done. A website or online portfolio site can be a medium to express the voice through the website. Today through this article we are going to discuss how barbers can create the website?
The barbers or salon without any prior coding experience can create their website through website-building platforms. In the US there are 135,930 barbershops in 2021. This business is continuously growing and the growing number of business organizations also increasing the competition in the industry.
Barber is the faster-growing industry in the US, making it increasingly difficult for any barbershop to establish itself without almost no digital effort.
However, barbershops are small businesses, and small businesses have limited resources when it comes to implementing barbershop marketing ideas.
This means that when it comes to marketing a barbershop, the best approach is one often repeated in larger corporations: work smarter, not harder.
Well-planned and focused marketing of the service is the only means to get business success. The barber's website can help you to stand out from the competition and provide fast growth to your business. In this article, we will look at some ideas on how to market your barbershop and why you need the website and how anyone can create a business website without no coding skills.
Why Should You Have a Website?
Today either every small or large business has a website, but it has been seen that small businesses are slow in creating the website. A survey says that the small businesses do not have their website and 41% of the small businesses including barbers drive revenue only from social media.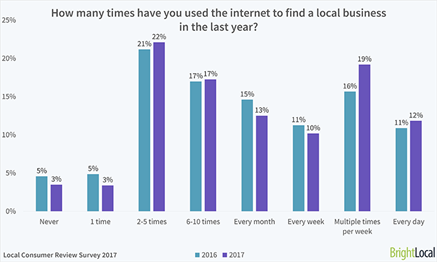 Whether by having the website they can get better revenue. Here are some of the reasons due to which a website is recommended for small businesses. Let us know them:
Customers/Client expect to have a new website
Product/Service can also be sold online
Website is easier to keep up to date
Website increase brand reliability or loyalty
Businesses can find their nearby customers
Website is an affordable and consistent medium in comparison to the traditional advertising
You may already have a social media presence with some good reviews and may think that it may be sufficient for your business. However, social media platforms keep on changing their strategy and algorithms. What is good and appropriate today may not be suitable for the next day or after a few weeks. However, if you will be having the website then you can always have control over that and may update its content and layout as per your choice at any time.
A website is your consistent and controlled platform, while social media channels are not. Moreover, the customers also keep on switching from one social media platform to another. So, no matter what social media platform your customers use, they can always locate your service at the same place and that is your website.
How to Create the Website?
Your website is your virtual presence and key marketing tool. A website can work as the best marketing tool for Barbers or hairstyling salons. If you are reading this post then I am sure that you want to create your personalized branding site.
The Barber business is one of the fastest-growing and booming businesses in the US. A user-friendly and comprehensive website can establish the web presence of the brand. Moreover, the accessibility of the website through several devices enhances its potential. You can check several barbershop websites to get inspired.
Barbershop websites can also embrace digital marketing and boost the online presence. When you decide to have a website for your barbershop then you should check other competitive websites as well to make sure that whether they are user friendly or not and try to make it more creative as well.
Now let us see the major steps involved in website creation for the barber site:
1. Selection of right platform
When it comes to design and develop a business website for a barbershop then you can find two options. The first option is to code and create a website that includes lots of technicalities that also need lots of time to learn and master. Due to the same reason, most people think that it is quite difficult and require lots of coding and designing skills.
But these days the organizations can also opt for website building platforms like WebsFB to build their websites, instead of hiring technical experts. Today, on the internet more than half of the websites are built through website building platforms due to several reasons like they are free to use, highly customizable, and user-friendly. You need not be technically an expert to create the website through WebsFB like a one-page website builder.
2. Content Creation
Don't tempt to write huge or lengthy content for the website. People do not wish to read huge content. They lack patience. Try to write few lines or text-based points only. In this age of DIY website creation, small businesses can quickly publish their business website. When your customer visits your website then they check your page for quality content that can make sure that whether your customer will stay or leave the site.
On your site or digital world, the content is like a mixture of graphics, writing videos, audio and textual information. Depending on your service or product you can create your website content. The content should make your business unique and valuable. By citing the resources, you can improve the credibility of your content as well.
3. Website Customization
There are many website-building platforms like WebsFB that help small business owners in developing their websites. There you can develop it without any coding. On such platforms, you can customize your websites matching with your product or service. The website can be converted as your perfect branding piece. Whatever, template you choose for your website just make sure that the finally customized website must match your service. For any successful business, this is compulsory to grow your business that is possible only through online marketing. However, sometimes a bigger investment may be involved in customized website designing and brand promotion but increased ROI and boosted sales can make this investment worth it.
4. Maintaining the Website
When you develop or create your website then another aspect is to maintain the site. There are many obvious reasons for the same as to avoid getting hacked, implementing site plan and avoiding the poor user experience. Website maintenance can make sure the site performance for example if your site speed is getting slow or any change in listing of service is required then you can do it. Your site needs maintenance after successfully implementing the development step.
5. Getting Noticed/Reaching to Target Audience
Marketing tools are used by businesses to promote their service or product. Your business can only grow if you will promote it properly. Marketing is a major aspect for every business and lack of sales may bring the business down.
Website creation is not sufficient until you won't reach to right audience or customers. You can enhance your customer engagement by providing the right service. Social media is another right platform through which you can respond to customer's queries and directly connect to them. Moreover, you can know their preferences and plan the service accordingly. Social media profiles can be linked with websites to bring more traffic to the site.
What WebsFB can Do?
So, we have described all the required steps to create the website and a list of considerable points for site creation. If you still are not clear about the exact website creation steps that too in the record time without much effort, then the perfect answer is WebsFB.
What makes WebsFB apart from other similar platforms or website building platforms is that it can provide you a running and live website just in three days. WebsFB clients must only give their portfolio information to us and then it becomes our responsibility to showcase your brand personality through your website. Some special features of WebsFB Barber's website:
DIY and Web Designer both Options
Optimized website design an appropriate look and feel to the pages
Mobile-friendly website
High-quality imagery
Website development and maintenance
Google ranking assistance
WebsFB can create a dedicated and branding website for the barbers or hair salons. Not only the barbers can have the business website but they will also have a Google listing that can boost the business presence. With WebsFB you can leave the branding and promotion activities on us. We can not only develop the website even guide you through its maintenance and SEO steps as well.
Additional Tips
Finally, we are going to enlist some of the additional tips for successful portfolio management. Any portfolio website can make the most out of it if it will follow some additional tips as we have listed below:
Tip1:
Perform Website SEO: There is no benefit of having a website without a visitor. You will have to optimize the site so that it can have proper clients and they can easily reach it. This can be done by improving site ranking for which you may need to stuff the site content with required keywords. For barber service, the used keywords may be like using barbershop or barber business and many more. SEO of the website makes sure that the site will rank on top in Google and other search engines.
Tip2:
Keep the Things Short: Commercial blogs and websites can have lots of content while the portfolio website should be to the point and straight. Depending on the service your website content should match with the purpose. More stuff on the site may make site visitors confused and convey some unclear thoughts to them.
Conclusion
Having a portfolio website like for barber's business can make you quite different and unique. It can keep you apart from the competitors and you can have a perfect website without any technical skills. To get a website you need not spend much time, with WebsFB you can get a portfolio website just in three days.
WebsFB clients need not be worried about all the above-discussed steps. They can have their online portfolio website just in three days. The business owner need not think about the rest of the steps for website creation like platform selection, content creation, website customization, maintenance of the website, and reaching the right audience.
Complete barber's website set up is just a few steps process with WebsFB. You can leave your worries by choosing a website builder or can opt for a DIY option as well. However, in both cases, you can get an awesome barber's portfolio website. So what are you waiting for just start designing your portfolio website designing today?
---
---
Subscribe to Stay Updated with Latest News
Esey 7 steps for build your website.