Why Do Businesses Need a website in 2022?
April 27 - 1 year before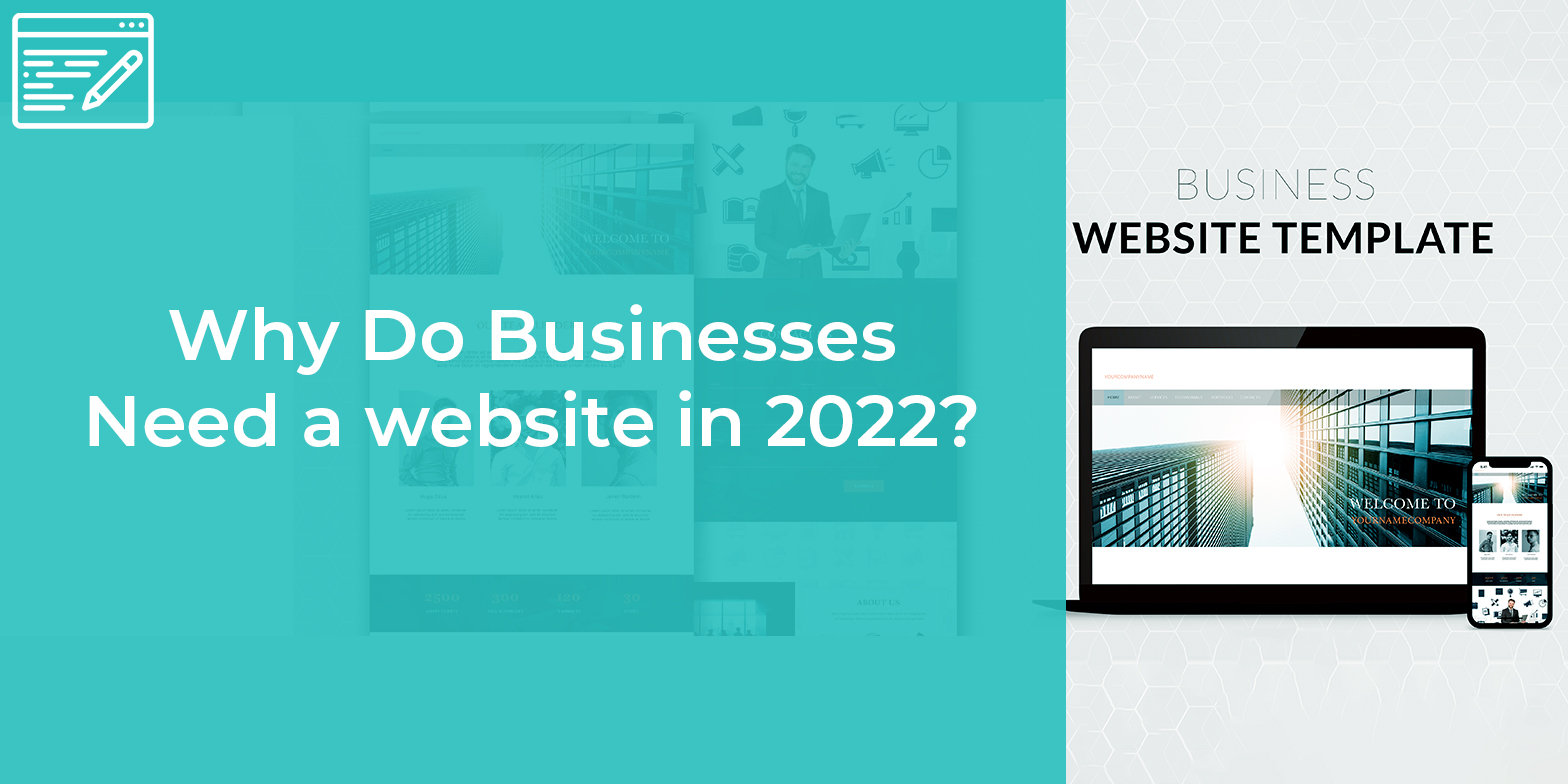 In today's business world, it's become increasingly necessary for companies to have an online presence. A website can serve as a platform for businesses to showcase their products or services, connect with potential customers, and generate sales. However, many small businesses choose not to create a website, citing lack of time, skills, and money as the main reasons. While it's true that developing and maintaining a website takes effort and can be costly, the benefits of having an online presence often outweigh the drawbacks. With a little planning and some basic web development skills, even the busiest small business owner can create a website that makes a big impact.
Any business serious about marketing themselves online needs to have a social media presence. However, simply having a profile on Facebook or Twitter is not enough. In order to maximize the reach and impact of your social media campaigns, you need to have a clear and concise marketing strategy.
What Goal do you want to achieve with your social media marketing?
Are you looking to increase brand awareness, generate leads, or drive sales?
Once you have set your goals, you need to determine which platforms will be the most effective in helping you to achieve them. For example, if you are looking to increase brand awareness, then Facebook would be a more appropriate platform than LinkedIn. Once you have selected your platforms, you need to create compelling content that will resonate with your target audience
You should have a website for your business as it is a necessity in this era of globalization. Moreover, it is important to have a properly maintained blog on your website as it helps in writing social media promotional blogs. This will help you connect with your target customers or clients and know their needs. Also, it is essential to have a separate social media profile or page for your business as it helps in creating a brand image. Small businesses can also link their social media profile or page with their website so that their customers can easily find them. All these reasons highlight the importance of having a website for your business.
Top Reasons Why the Businesses Need a website

Businesses are Never Closed - Your website can attract new customers
The internet has opened a whole new world of possibilities for businesses large and small. Perhaps one of the most significant advantages of having a website is that it allows you to extend your customer service beyond traditional business hours. Customers can easily find the information they need on your site, 24 hours a day, 7 days a week. This means that even if they have a question or concern outside of normal business hours, they can still get the answers they need. As a result, you can provide a higher level of service to your customers without incurring the additional costs associated with extended customer service hours. In today's competitive business landscape, offering this level of service can be the difference between success and failure.
Reach to Target Customers
Any business today needs to have a website. It is an essential tool for offering your product or services to customers at any time. Customers use search engines like Google to find businesses, and if you do not have a website, they will not be able to find you. In addition, a website enables you to show off your work and build credibility with potential customers. If you are a service-based business, you can use your website to showcase your previous work and testimonials from happy clients. If you are selling products, you can use your website to create an online store. Having a website is essential for any business that wants to succeed in the digital age.
Website a Showcase for Product/Service
Your website is the address of your business for your customers. And like any good business, you want to make a good impression on your customers - right from the start. One of the best ways to do this is through your website design. A well-designed website will not only capture the attention of potential customers but will also effectively showcase your product or service. If your business involves a lot of visual elements - such as restaurants, art galleries, or beauty salons - then including an image gallery on your website is a great way to give potential customers a taste of what you have to offer. In addition to being visually appealing, an image gallery can also be a great way to highlight key features of your product or service.
While social media platforms can be incredibly effective for building brand awareness and increasing reach, it's important to be aware of their limitations. First and foremost, these platforms are subject to change, with algorithms and processes that can shift without notice. This can make it difficult to maintain a consistent presence. Additionally, there are certain restrictions and terms that businesses must adhere to in order to use these platforms, which can be challenging to stay on top of. However, websites offer small businesses more control over their branding and allow them to increase their credibility. By investing in a well-designed website, businesses can create a lasting impression that will continue to draw customers long after they've scrolled past the latest social media post.
Gain Competitive Advantage
When it comes to online shopping, American consumers are very savvy. According to research, 93% of them use the internet to research a purchase before they buy it. They want to be sure that they are buying from a trusted brand, and they want to be fully informed about the brand before they make a decision. Brand reputation is important to them; they will only buy from a brand that they know and trust. This is why it is so important for businesses to have a strong online presence. If you want to sell to American consumers, you need to make sure that they can easily find you online and that they feel confident about your brand.
Conclusion
As any business owner knows, a strong online presence is essential in today's economy. Customers are increasingly turning to the internet to find products and services, and businesses that don't have an online presence are at a serious disadvantage. One way to create an online presence is to build a website. A website can serve as a product or service catalog, providing potential customers with information about what your business has to offer. Additionally, a website can help you build relationships with customers and create a strong brand identity. However, building a website can be a daunting task, especially for small business owners who are already stretched thin. Fortunately, there are now several companies that offer website-building services specifically designed for small businesses.
WebsFB is a user-friendly and drag and completely customer-oriented drop platform. Website designing is a 7-step process for technical persons, however, if you need assistance then still you can ask for the same. Experienced and professional's developers of WebsFB are always keen to serve you.
---
---
Subscribe to Stay Updated with Latest News
Easy 7 steps for build your website.
Most Populer Post