A Head to Head Comparison of WebsFB and Wix Website
March 15 - 1 year before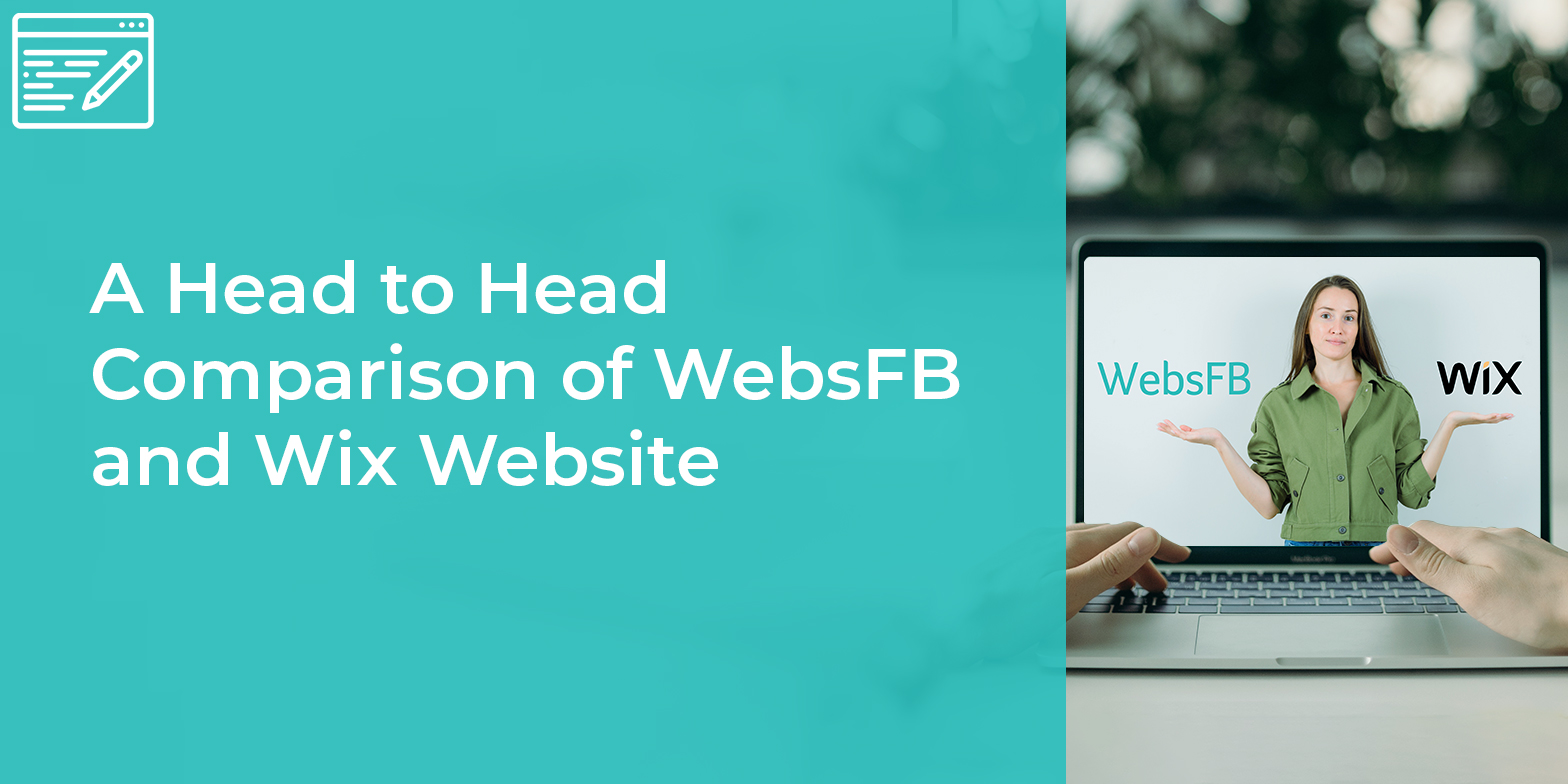 Most modern website builders today try to develop a simply designed website to provide ease to their website users. The most popular among all is indeed Wix.
But today Wix is not the only platform that can be used by small businesses to design their simple business website. At WebsFB we offer something different and more simple with some different touches. We do not mean by this that we are better or Wix is not good, but we can do things differently.
In this post, we will highlight and compare the features of WebsFB and Wix to help you to decide which is the better platform to design your business website.
Overview: WebsFB vs Wix Website
Before we present the point-to-point or head-to-head comparison of Wix and WebsFB, let us summarize the services of these website-building platforms. Wix and WebsFB both offer the following benefits to their clients or the small business owners:
Simple and Accessible Even to Amateurs or Non-Technical Users
Easy to Customize and Flexible
So, these are the main aspects where the comparison begins, but this is also where the similarities end in between the two platforms. For a quick look, we have also added a comparison table to compare WebsFB and Wix.
Solutions Offered by Wix
Like the other website builders, Wix offers free and paid plans that include different features. The two popular website designing options offered by Wix are professional portfolio websites and websites that allow you to accept online payments.
One of the reasons due to why Wix is popular is its collection of business friendly and customizable Wix website templates. Wix offers website templates for all popular business categories. To design the website you only need to pick the template and personalize it then with your content and images. All site editing has to be completed by you and as soon as you finish editing you can "Publish" your site.
Note: The website once gets live you can't change the theme, so before publishing the site make sure that the chosen template suits your business requirement.
What you will get with WebsFB?
WebsFB works for the customers and customizes the templates as per business details provided by the clients. Instead of giving you the site-building tools to customize the website (that may be a long and exhausting process) we also provide a Done-It-For-You website development option for small business owners.
We at WebsFB try to help businesses effortlessly launch their website. All the users have to give is their business details like their logo, portfolio images, or content rest of the site setup can be done by the WebsFB team.
Thereafter you will effortlessly get your responsive business website. All the business owners have to do is to provide the answers to a few simple and easy questions about your business like who you are and what service do you provide?
WebsFB offers two options for website development one is DIY or Do-it-Yourself and the other is Done-It-For-You, It is only 7 step process to develop a small business website on WebsFB building platform. Both of the options of WebsFB involve the following steps:
| | |
| --- | --- |
| WebsFB Website Setup Steps - DIY Website | WebsFB Website Setup Steps - Done-It-For-You |
| 1) Choose Website Template | 1) Select the Website Template |
| 2) Select the Color Theme | 2) Select Color |
| 3) Enter the name of your Business and Upload Logo | 3) Upload Logo |
| 4) Design Website Navigation | 4) Set Website Navigation |
| 5) Account Setup | 5) Make Final Payment |
| 6) Add Content | 6) Get Live Website in Just 3 Days |
| 7) Go Live | |
The sites developed by the WebsFB platform are SEO friendly. The business sites also get Google My Business listing so that they become searchable by the local users. On WebsFB you can also avail of a 6-month free hosting plan that can be canceled at any time and the rate of website development is too low as compared to other platforms as well.
That's true and applicable for all of our customers or business owners. Now let us jump to the most-awaited information that will help you to decide your right website building partner.
Comparison of Wix and WebsFB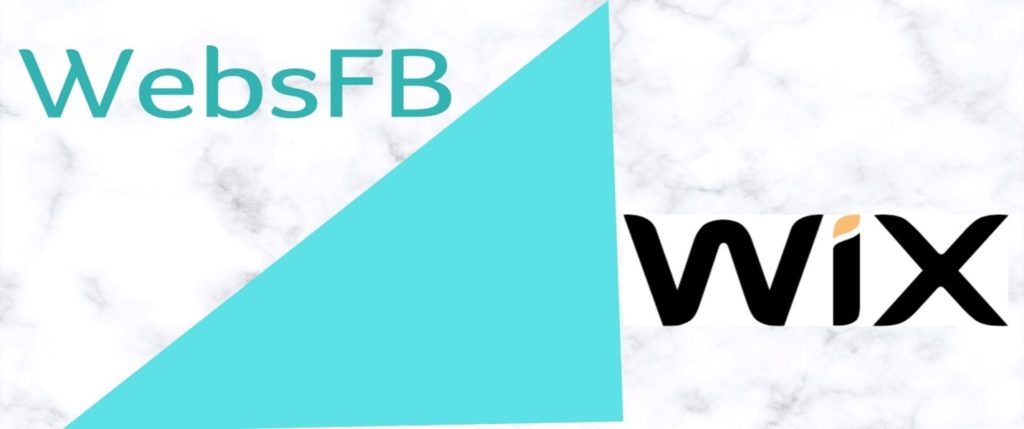 So, you may have now understood WebsFB and Wix's building platforms. Now you can see the differences in these platforms through a comparison table.
For Wix, this is true that it is geared more towards DIY website development. If you have proper time and skills, then you can design your website the same way as you want. Wix users have to do all site customization by themselves.
For the small businesses who do not have much time to make their business website, WebsFB is there for help. You do not need to spend hours fussing with customization of every site element and adjusting its color, theme, and design. WebsFB website builder can help in any way.
| | |
| --- | --- |
| Wix Websites | WebsFB Websites |
| DIY Website Builder | DIY and Done it For You by WebsFB both options |
| 8 Plans (1 Free and 7 Paid) | 3 Plans (1 Free and 2 Paid) |
| Drag and drop template customization | Limited customization so good for less technical users |
| For advance level plans site booster app is available | SEO service is available for all business websites |
| The customer support plan is available in only its VIP plan | Premium support can be purchased in any plan |
| Unlimited email support available for paid users | GSuite email account setup service is offered with some additional cost |
| Wix does not give a free trial to its users | WebsFB website users get a free trial |
| Email and Chat Support is available | Email Support is available |
| Website Forms | Contact Form |
| Secured Site | Secure Server |
Get a DIY or done-for-you website that generates more leads, bookings, and sales. Click here to get started.
---
---
Subscribe to Stay Updated with Latest News
Easy 7 steps for build your website.
Most Populer Post