15 Ultimate Small Business Software and Tools
May 18 - 1 year before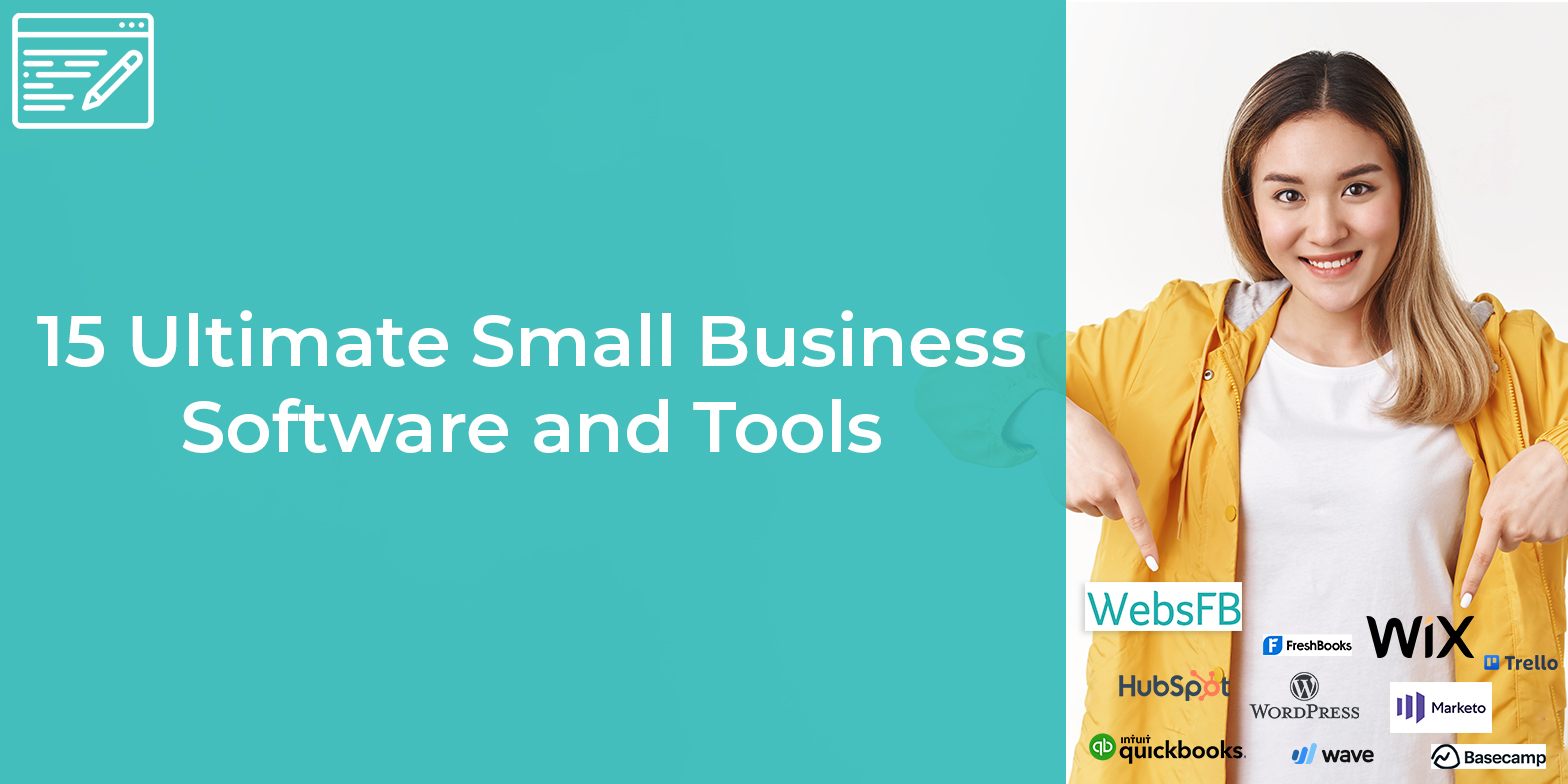 Any small business owner knows that running a business is no easy task. There are always a million things to think about, from maximizing resources to cutting costs to attracting new customers.
It can sometimes feel like a daunting task, but you don't have to go it alone. There are plenty of free business software available that can help you achieve your goals faster than you think. From project management software to accounting tools, there's a tool out there that can help with every aspect of running your business.
The best part is that many of these tools are available for free. So if you're feeling overwhelmed by the task of running a small business, don't worry. Help is on hand. With a little assistance from some free small business tools, you'll be back on track in no time.
Business Tools - A Brief
Business tools come in many different forms, and they are an essential part of any successful business. Whether you are running a large corporation or a small startup, there will undoubtedly be tasks that you need to accomplish on a daily basis. These tasks might include managing employee schedules, collaborating with colleagues, communicating with clients and customers, tracking sales and finances, or promoting your products and services online. Luckily, there are countless free business software tools available today to help businesses with all of these tasks and more.
One of the most popular types of business tools is online platforms that provide a suite of services for managing workflows and productivity. These platforms can range from simple project management software to complex enterprise resource planning (ERP) programs.
Examples of popular online business tools include Slack for team communication, Google Docs for collaborative editing, Trello for task management and organization, FreshBooks for accounting and billing, HubSpot CRM to manage leads and customers, MailChimp or Constant Contact for email marketing campaigns, Shopify or BigCommerce for e-commerce websites, etc.
Many businesses also use social media marketing tools like Hootsuite to better track their messages across multiple networks in one centralized location. Additionally, planning tools like Basecamp are useful for coordinating workflow.
Business Tools Category
As a small business owner, you know that timing is everything. Having the right tool for the job can make all the difference in your efficiency and bottom line. That's why we've put together this comprehensive list of software and other resources, from accounting software to small business marketing tools.
Project Management: Asana, Trello, Monday.com
Accounting: QuickBooks, Xero, FreshBooks
Customer Relationship Management (CRM): Salesforce, HubSpot CRM, Zoho CRM
Email Marketing: Mailchimp, Constant Contact, Sendinblue
Social Media Management: Hootsuite, Buffer, Sprout Social
Customer Support: Zendesk, Freshdesk, Help Scout
E-commerce Platform: Shopify, WooCommerce, BigCommerce
Collaboration and Communication: Slack, Microsoft Teams, Google Workspace
Content Management System (CMS): WordPress, Wix, Squarespace
Human Resources: BambooHR, Gusto, Namely
Online Meetings and Webinars: Zoom, Microsoft Teams, Google Meet
File Storage and Sharing: Dropbox, Google Drive, OneDrive
Project Collaboration: Microsoft SharePoint, Basecamp, Jira
Time Tracking and Productivity: Toggl, RescueTime, Harvest
Marketing Automation: Marketo, Pardot, ActiveCampaign
These software and tools are designed to enhance productivity and efficiency within small businesses. Each category addresses specific business needs, allowing small business owners to choose the tools that align with their requirements. Whether it's managing projects, accounting, customer relationships, marketing, or team collaboration, these software options can significantly streamline operations and help small businesses thrive.
We've even included some of our top picks within each category. Whether you're just getting started or looking to streamline your operation, this list has something for everyone. So take a look and see what might help take your business to the next level. Let us know in detail the popular business website tools from several categories: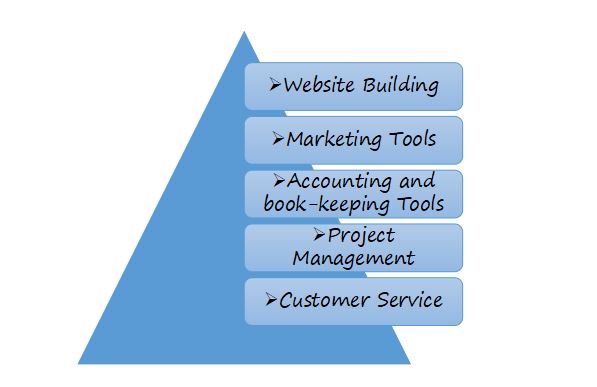 Tool Category
Let us know the tools in detail:
Website Building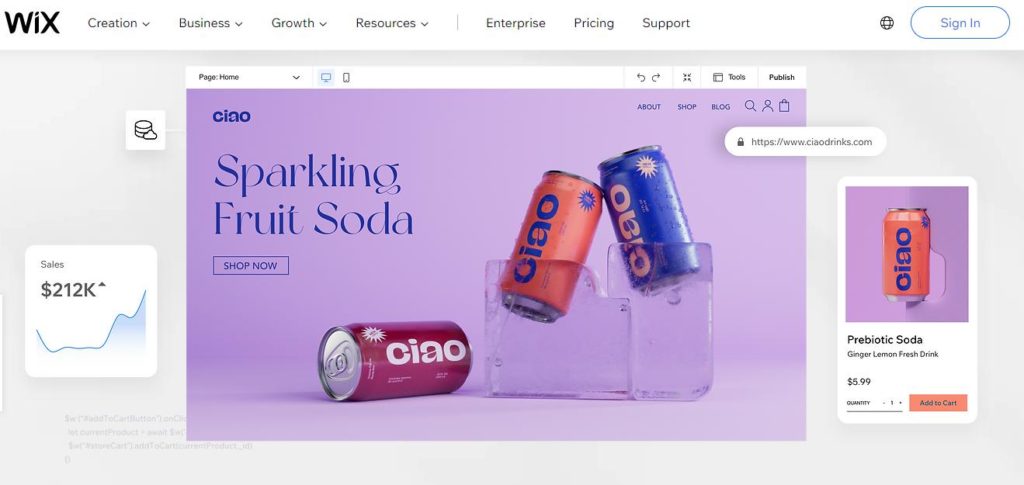 As anyone who has ever tried to build a website knows, there can be a steep learning curve when it comes to getting started. You need to not only figure out how to use all of the different building tools and features, but you also need to come up with a design and layout that works for your content. With so many different options available, it can feel overwhelming and confusing.
But thanks to drag-and-drop web building tools like Wix, those days are now behind us. With this powerful platform, you have access to thousands of themes and templates that are fully customizable from the ground up. And what's more, Wix makes building your website both intuitive and simple, with easy-to-use controls and clear instructions at every step of the way. Whether you're a beginner or an experienced user, Wix is sure to help you create a website that perfectly suits your needs and goals. So why wait? Sign up today and start exploring the endless possibilities!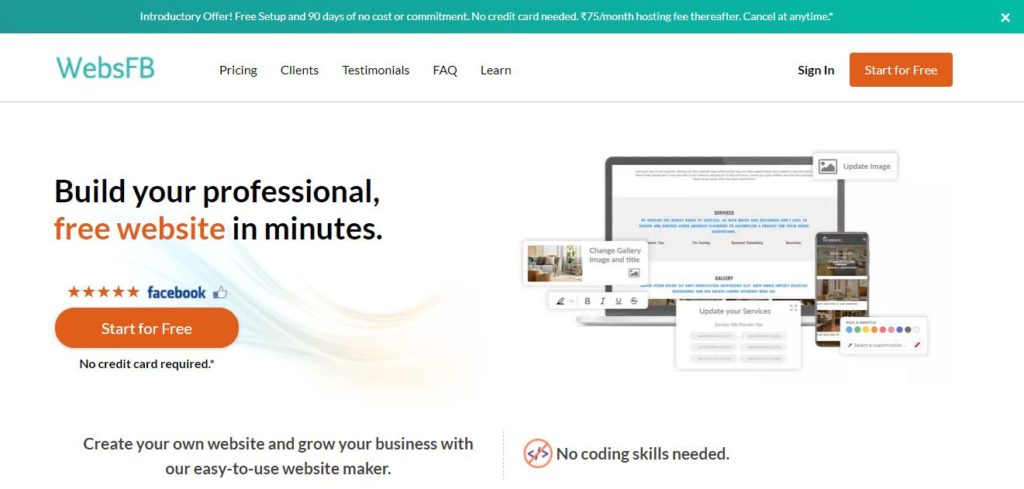 In today's world, a business website is essential. Not only does it give potential customers a way to learn about your company and what you have to offer, but it also allows you to reach a wider audience than ever before.
Unfortunately, building a website can be a complex and time-consuming process. That's where our platform comes in. We offer an easy 7-step wizard that guides you through the entire process, from choosing a domain name to customizing your site.
Plus, we provide bank-level security and outstanding customer service at an affordable price. So if you're looking for a platform that offers everything you need to build a successful business website, look no further. We're here to help.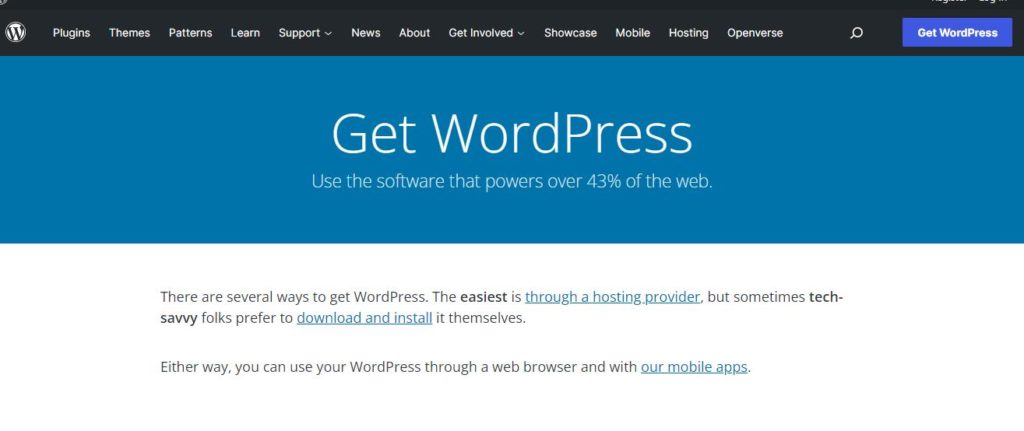 One of the best things about building a website for your small business is that there are countless options to choose from when it comes to themes. Whether you prefer free, premium themes or subscription-based services, you can find tons of collections that offer beautiful and customizable designs to help you create the perfect online presence for your company.
With so many different price points and features, it's easy to find something that fits within your budget without compromising on quality or functionality. So whether you're just starting or looking to take your website to the next level, there are plenty of options available to suit any need and any budget.
With the right theme, you can easily build a fantastic business website that will help set you apart from the competition and give your customers an amazing online experience.
Marketing Tools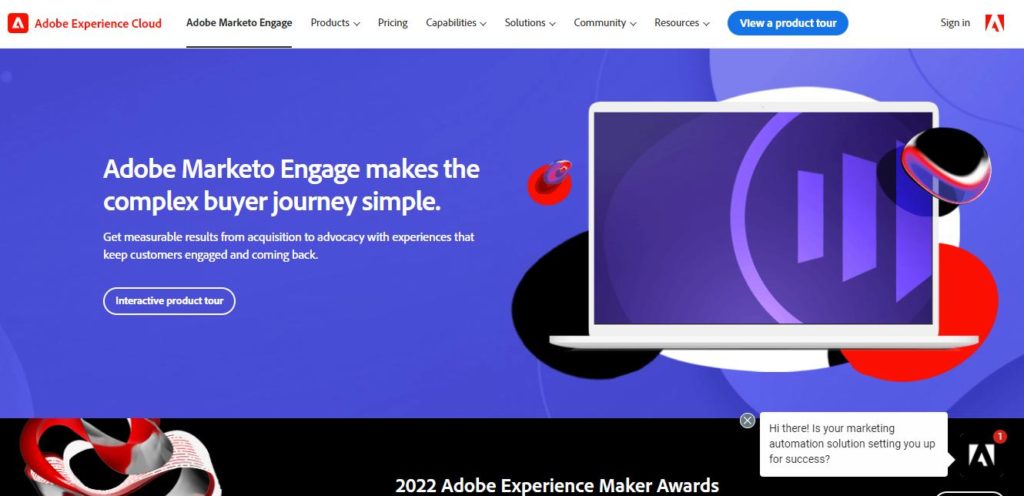 Marketo is used to handle end-to-end marketing automation. Businesses can rest assured about consumer marketing along with email and customer base marketing.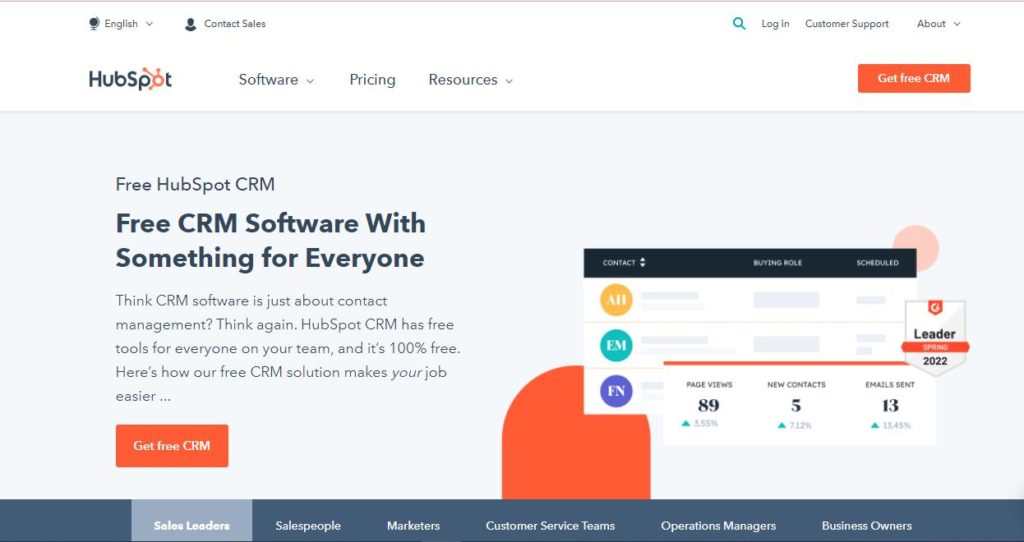 HubSpot is used by businesses to automate the marketing process and perform a full-fledged marketing process. HubSpot can automate the complete marketing process and sped-up the entire process.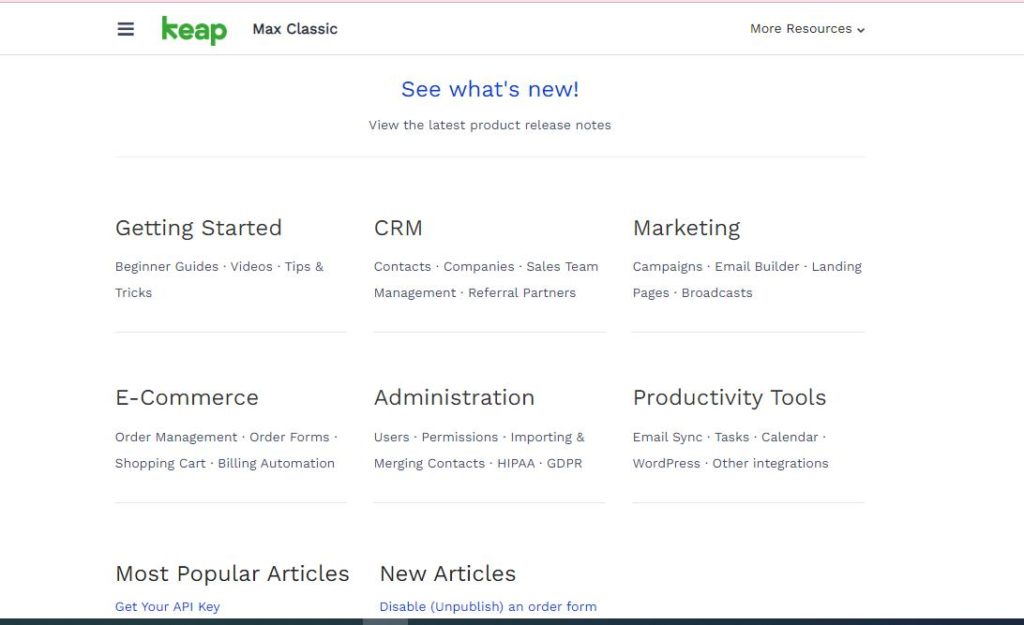 InfusionSoft is also a marketing software that is popular to handle or capture and convert leads. InfusionSoft can handle some of the CRM-related tasks that can make marketing efforts easier.
Accounting and book-keeping Tools
QuickBooks is popular among small business owners as accounting software and has several packages that are specifically designed for small businesses and contractors. They can manage their business website through this software.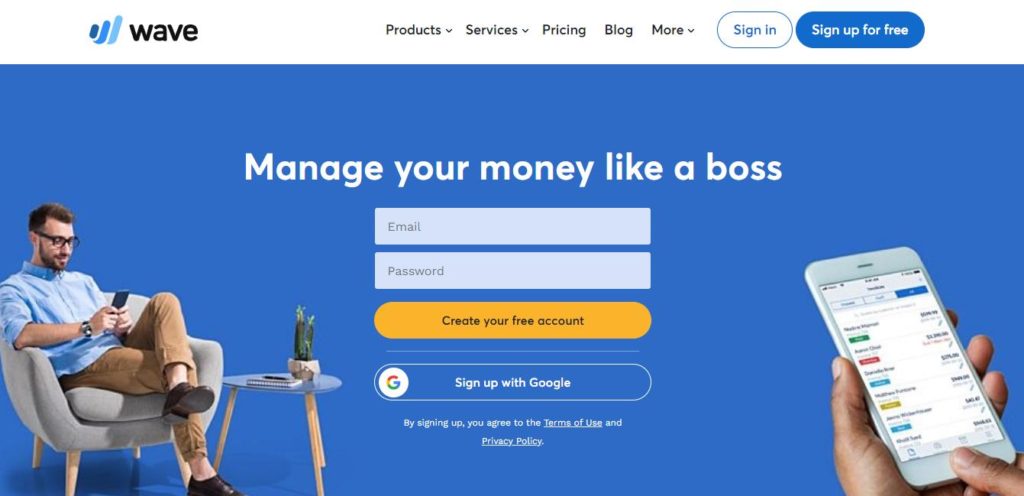 This is a completely free accounting solution that includes accounting, payroll, invoicing, and more. Small businesses with less budget can give it a try to handle their accounting-related issues.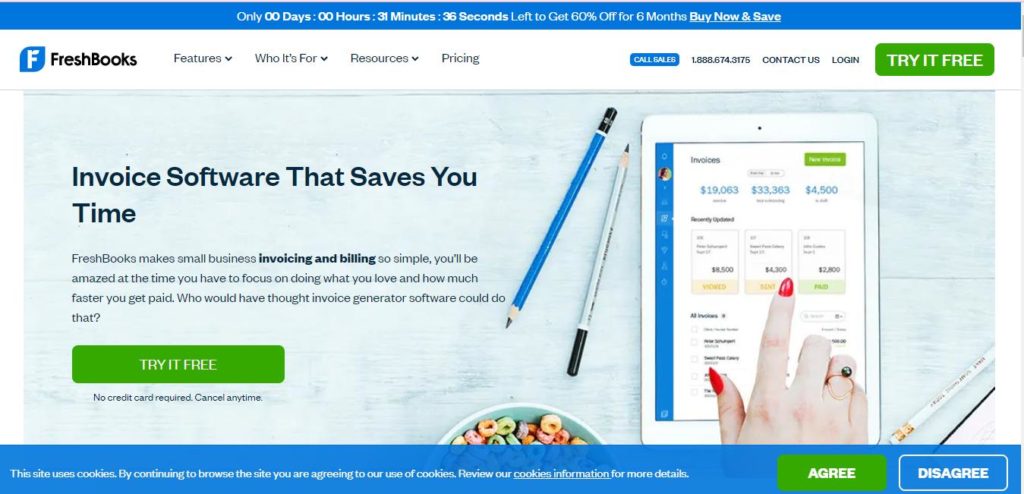 This is also a comprehensive accounting solution for small businesses. Service-based small businesses can use this tool to keep the track of their business account.
Project Management Tools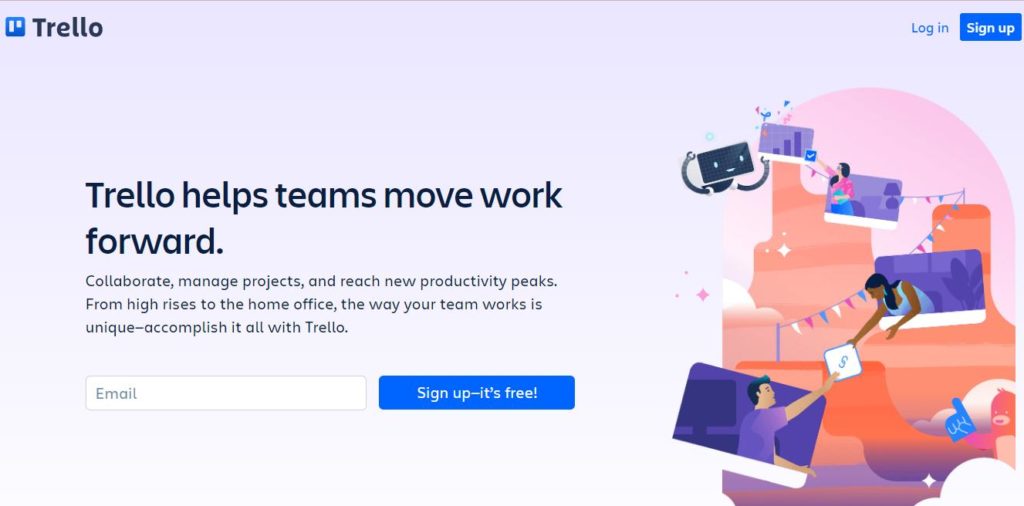 For anyone looking to manage their projects or work more effectively, Trello is the ideal platform. Whether you need to keep track of a team project, organize your tasks, or just stay on top of your to-do list, Trello has all the features you need.
With its intuitive interface and powerful features, it is easy to create custom boards that fit your specific needs. And with its flexible formatting options, you can easily attach deadlines and other details to each task. And best of all, Trello is completely free to use, making it a great tool for even the smallest budget.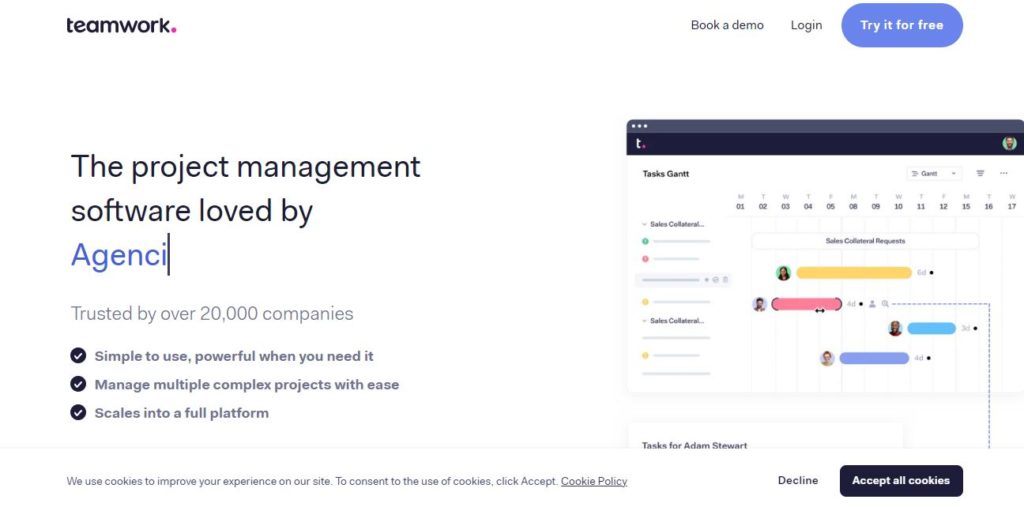 Whether you're working on a team project for school or launching a new business venture with coworkers, it's essential to stay organized and collaborate seamlessly. At the heart of this process is the ability to keep track of every team project in one place.
By taking advantage of tools like messaging and file sharing, you can easily communicate with your team members, gain input from others, and keep everyone up-to-date on the progress of the project. In addition, these tools allow you to easily share important documents, ensuring that everyone has access to what they need to be successful.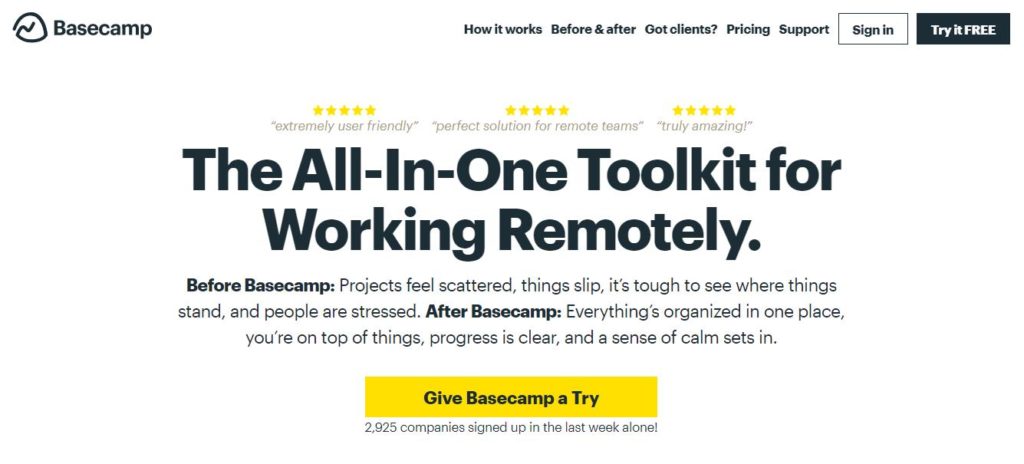 Basecamp app is used to increase the productivity of the business. Basecamp app provides all required functionality including a to-do list, document and file sharing, messaging list, and many more.
Customer Service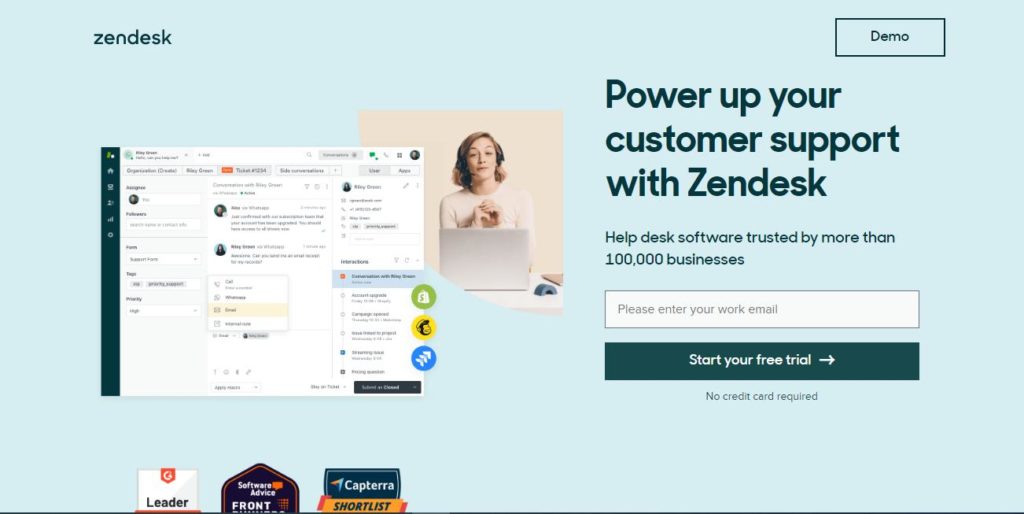 Zendesk is also a popular business-related CRM-like software, you can get insightful data on engagement through this software or tool. You can collect the insights and use them for business process optimization.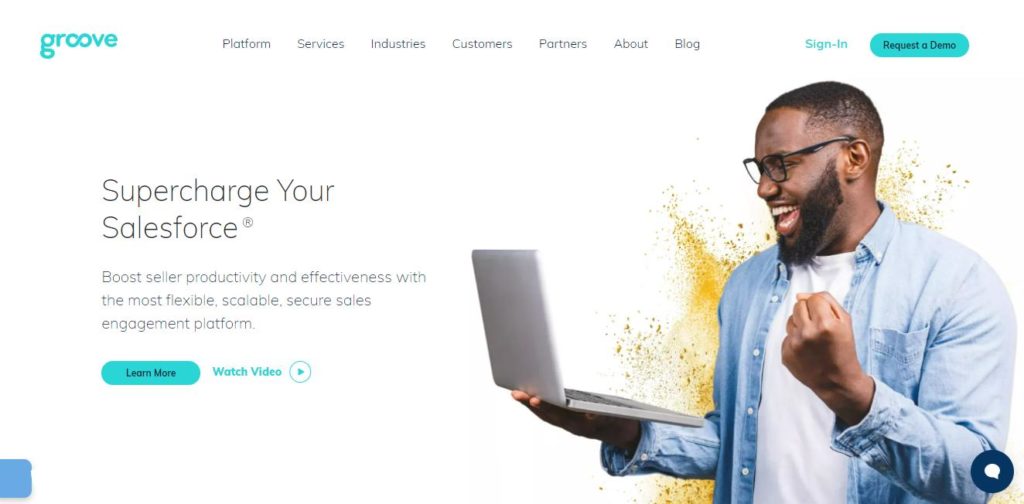 You can collaborate with teammates through this software and can work on email, and social media posts along with phone calls to execute a business process.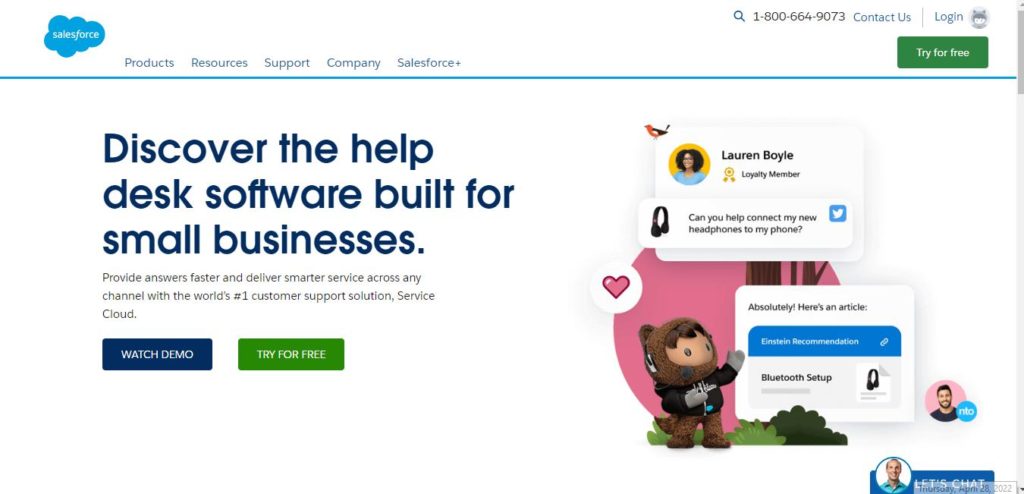 Desk.com is also a team management software that supports scalability and offers several self-service options. You can manage business-related tasks.
---
---
Subscribe to Stay Updated with Latest News
Easy 7 steps for build your website.