Frequently Asked Questions That May Require for Creating a Small Businesses Website
August 05 - 1 year before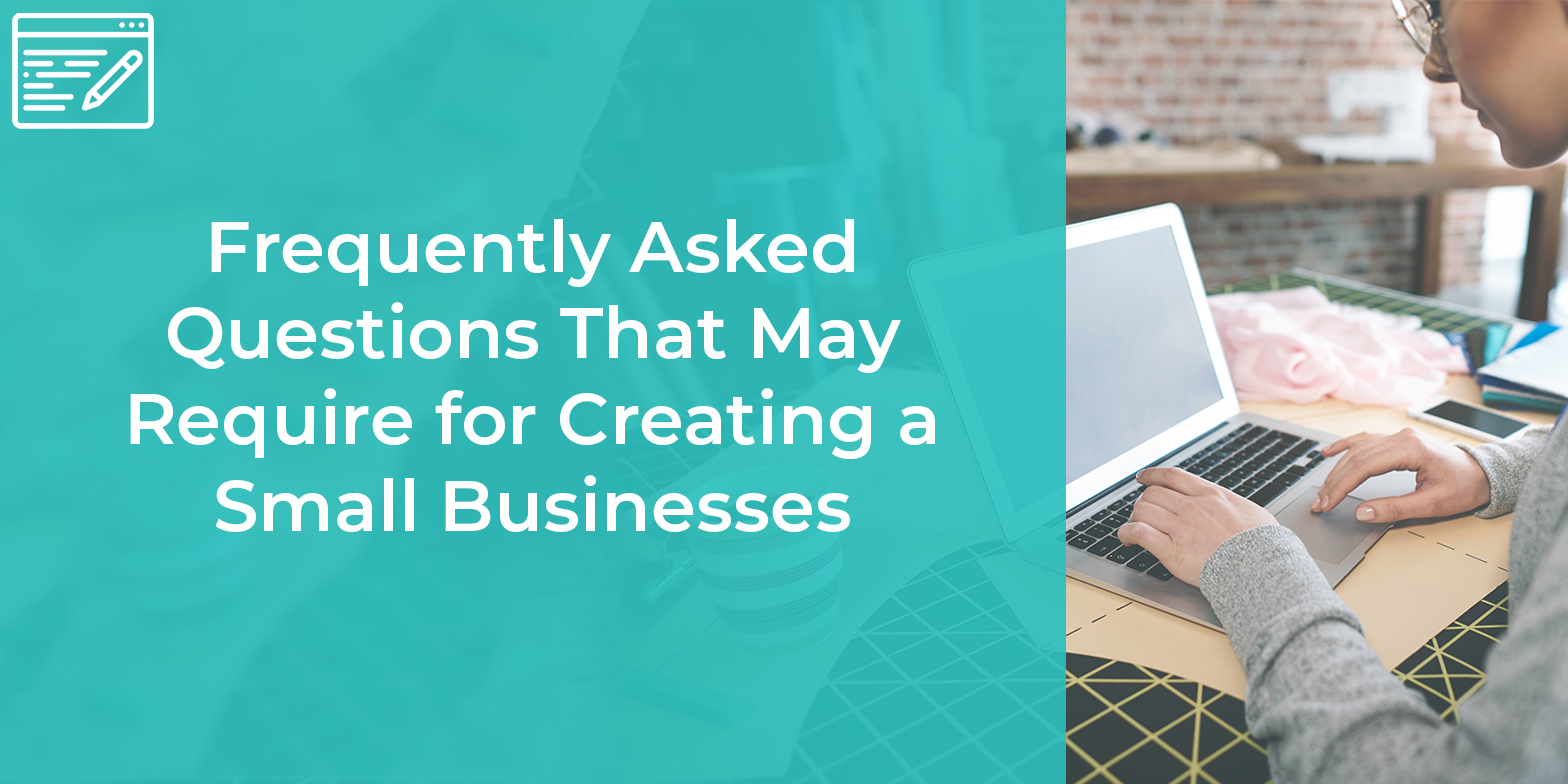 The experience of an Individual or Sole Proprietor running a small business through WebsFB must be very exciting because it gives you a user-friendly User Interface where you can create your website by just drag & drop the components.
A small businessman has to see multiple issues for running and promoting the business. WebsFB provides a unique platform so that a business person can increase their sales. This is the life of an entrepreneur; every day, a new problem has to be faced and has to face new challenges. That makes a small businessman successful.
So, let's take a new move towards WebsFB. We will tell you how much it's beneficial for your business by explaining some of your questions that may come to mind while using WebsFB.
A Few Important points because you should have a website on WebsFB with Frequently Asked Questions.
"WebsFB has a unique & reliable website building wizard with just 7 easy steps"
How does WebsFB allow you to build your business website to expand your business?
We always search the internet for a free and fast hosting site for your domain. WebsFB has resolved this problem and provides a quick and fast solution at a very reasonable and affordable price of just $1 per month for small business people so that they can make their business websites with just 7 easy steps by using the website wizard of WebsFB.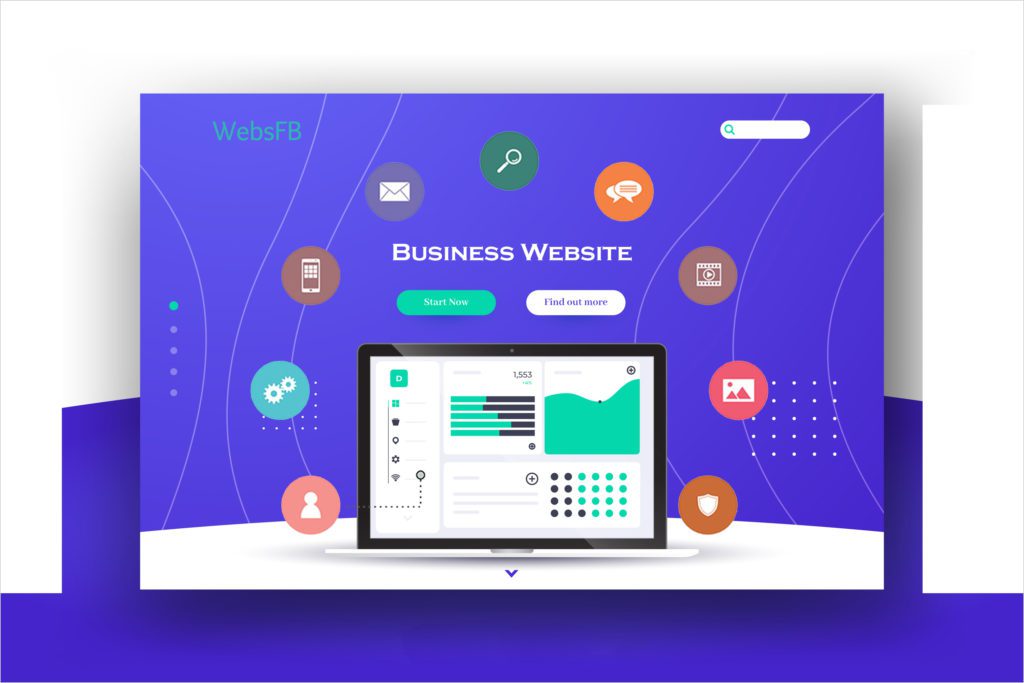 What are the packages available on WebsFB?
There are three packages which WebsFB offers for its clients;

BASIC (Free Template) - Do it Yourself - $0 Setup Free for 90 days after that $1/month (Service Fee) After signing up, you can select a free template and follow the 7 easy steps to create your business website.
Note: - No coding skills required to use our free templates
SILVER (Custom Template) - Hired Professional - $49 Setup Renewal per Year$2/month (Service Fee)
GOLD (Custom Template + Enhanced Hosting)- $99 Setup Renewal per Year $3/month (Service Fee) You need to hire professionals to go with our premium templates in Silver and Gold. They will create customized templates for you within 3 days. But, first, you need to give only basic information about your products or services.
How can I create my website using WebsFB?
Answer a few simple questions, and WebsFB website builder will automatically create a stunning and professional website for you—for desktop and mobile devices. You must only follow 7 simple steps that will come one by one. Your website is here.

Do I need to know programming or learn any tools?
No! Absolutely not! There is no need-to-know programming to build a website. Through the WebsFB website wizard, you can easily make your website in 7 easy steps quickly. It is the beauty of the WebsFB engine. You do not need to learn deeply—no complicated tools to use or install anything on your device. Just answer a few simple questions, upload your images, review them, and publish your website!
Can we use our images and videos on WebsFB?
Several websites do not allow the client to be sure their images are on websites, but the WebsFB platform allows you to change or place your images on your website. And if you want to add a video to a website, you can paste the YouTube URL directly into the provided section. After doing it, your YouTube video will automatically be visible to your audience.
Can We add social media accounts on our website?
Yes, you can add social media accounts to your website. But you can add only Instagram, Facebook, and LinkedIn, the top-rated social media websites, to promote small businesses.
I can't find a template for my business.
WebsFB templates are flexible, so each template can be customized to create any number of site designs based on business category. We use demo content to show off key features to give you an idea of how the template can be styled.
How long does it take to build my website?
Less than an hour if you are selecting free templates and have everything you need for your website. With WebsFB, you can design and publish your website immediately after completing our 7-step online process. And if you select a premium template then don't worry, our expert team will build your website within 3 days.
Steps You Should Follow:
Go to Websfb.com and click on the "Start for Free" button on a website.
Follow the simple 7 easy steps instructions to choose your template and add your details like business name, logo, navigation setup, contact form, etc.
You will receive an email from us to set up your account. This will help you save your information and manage your website in the future.
I already own a domain name. Can I use it for my WebsFB site?
YES! We can help you direct your new website to your domain. Once you have your site created and domain purchased, contact us so we can send you instructions on directing your domain to the new WebsFB site.
Note: You can only add domain in the premium templated for free your website will run on subdomain.
What is included in my free trial?
Your website on WebsFB is free for 90 days from when you sign up for an account. If you follow our 7-step process and auto-publish your website, there is no additional cost. You can always contact us for additional services, which may have additional charges. Please visit our Pricing page for all services that are included and those that are extra. After the 90 days trial period, you can continue using WebsFB for only $1/month.
Will I be notified before my free trial ends?
Yes, you'll receive an email notification before your trial ends. You can also cancel any time during your free trial to avoid any charges in the future.
Why do I need a payment method to start a free trial?
We ask for a payment method to ensure you don't have any interruption in service after the free trial and to distinguish a confirmed order from any spam orders. We do this by sending an authorization request to your financial institution to verify that your payment method works. These requests are not charged, but in some cases, they may temporarily affect your available account balance. Also, you will not be charged if you cancel before your trial period ends.
Have specific questions?
You will receive an email from us to set up your account. This will help you save your information and manage your website in the future.
You will receive an email from us to set up your account. This will help you save your information and manage your website in the future.
Conclusion
We hope these FAQs, as mentioned above, have helped you very well.
It is clear that to have an online presence, it needs to get a website. A business website provides the details of your business to visitors, what your business is, and what kind of services or products you offer through your website. Therefore, your website can help you create customer relationships and build your brand's identity. Moreover, building a website is difficult for people who do not know the latest technologies. Few websites like WebsFB allow customers to build a website in just 7 easy steps in a few minutes by using a website wizard.
Nowadays clients want to move to internet selling tremendously. Businesses that don't have an online presence are at a severe disadvantage. WebsFB is a user-friendly and completely customer-oriented platform. Website designing is just a 7-step process for creating your website; however, if you need assistance, you can still ask for the same. Experienced and professional developers of WebsFB are always keen to serve you.
---
---
Subscribe to Stay Updated with Latest News
Easy 7 steps for build your website.
Most Populer Post