US-Based Online Small Business Trends for 2022
February 15 - 1 year before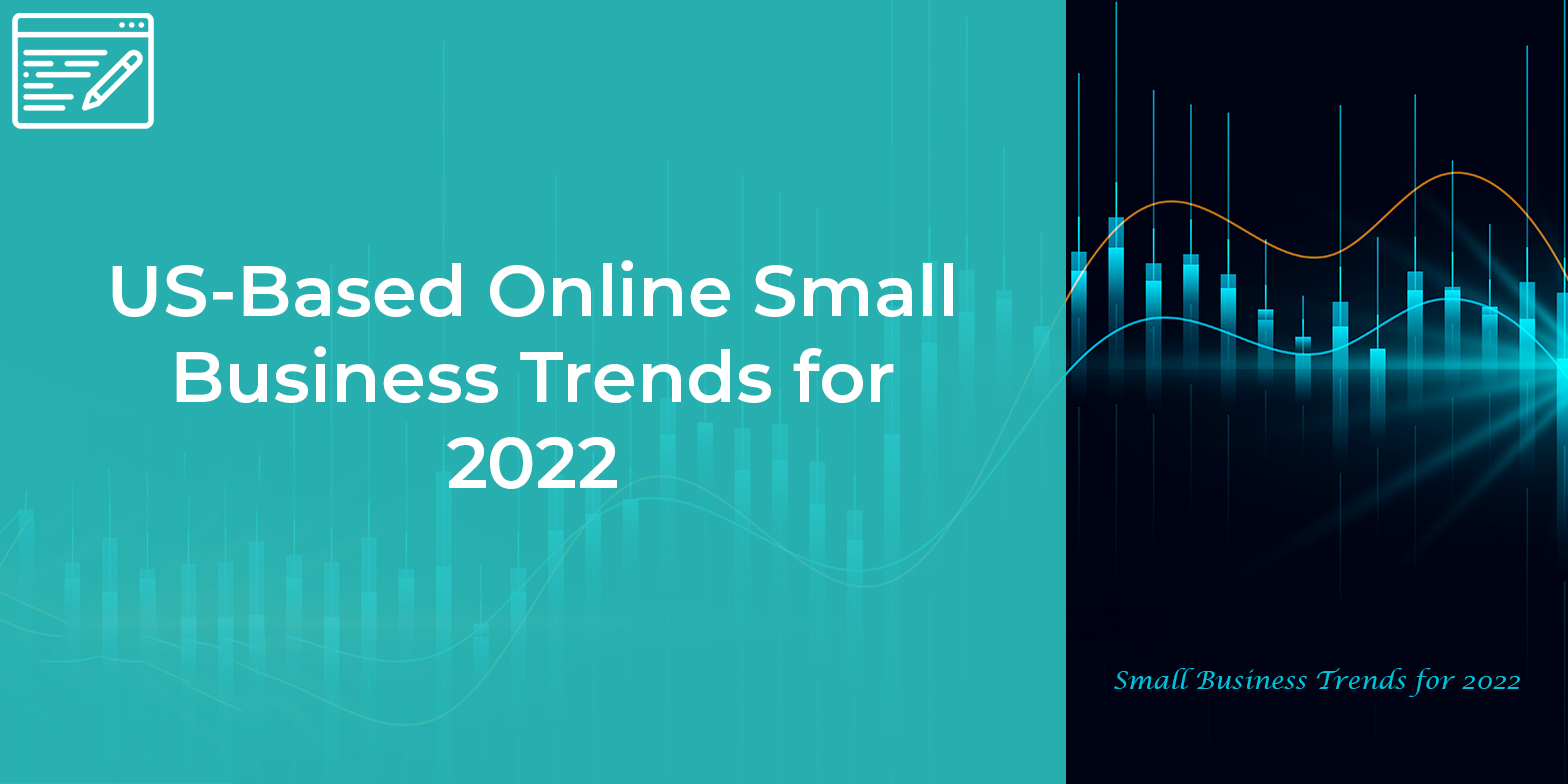 Small businesses are facing the biggest technical challenges these days. Many businesses are learning the new ways to re-engage their customers by adapting new in-demand marketing tactics. Businesses are exploring and adopting new trends while planning future opportunities.
Business trends can also help in comparing the businesses with competitor's sites that can channelize the businesses and explore more customers. As a first step, small businesses should have a website. However, any business can now create a free small business website through website-building tools. Here, we have listed some of the effective small local business trends in the US.
Key Considerable Small Business Trends
Now you can know where your client exists on the internet through the latest business trends. These trends help small businesses in planning and exploring more business opportunities. Let us know the trends:
i) Shifting Towards Online
Many small businesses do not have an online presence. In the US around 28% of businesses do not have a website. Now when many people like to spend time on the internet so it can influence businesses as well. Websites can get potential customers through their online presence.
Therefore, it has become mandatory for all small business owners to have a website. The website can act as the service catalog and help customers in getting familiar with your business. Website builders like WebsFB can be used to make websites in cost-effective manner.
ii) Use of Mobile Marketing
Mobile marketing has become one of the biggest marketing trends for small businesses. It has the power to take businesses to the global stage without any compromise in its speed. It means to market your service or business to mobile users or audiences through their tablets or smartphones.
As nowadays the smartphone ownership is increasing rapidly with an estimation of five-billion people carrying mobile phones. Hence, it is considered the most direct channel to reach the target customers. You can either use small business apps to manage your businesses or connect with customers. Geo-targeting can also help businesses in finding their potential clients.
iii) App Promotion
These days many people are using mobile devices to conduct research or transactions. Small businesses therefore should pair with their customers through the personalized mobile app. You can also develop a mobile-friendly website that can be accessed through mobile devices.
Apart from this you can also create a customer's community and invite them to get engaged with your businesses. You can also stay connected with your customer through group chat and other activities and inspire them for promotional offers.
iv) Personalized Customer Service
In 2022 it has become important to clearly define the target audience of the business. Through better customer understanding you can market your product in a better way. Personalized service means to offer specific and optimized service to the clients as per their needs.
Today customers do not want to get bombarded with lots of offers instead they prefer personalized touch instead. They expect that brands should know and offer personalized service to their customers. Businesses can undoubtedly increase their profit by 23% to get their customers fully engaged than average customer engagement.
v) Data Transparency Promotion
If you own a small local business, then you should know how to handle the personal information of the customers like their name, email address or card details, etc. You can disclose as much as possible the real information to your customer. There you can use and explain the privacy policy. If your site uses cookies, then also you can mention that the site use cookies. By maintaining transparency, you can build customer trust and reinforce your credibility.
vi) Alternative Payment Options
If you accept online payment, then do not forget to provide more than one payment mode to your customers. Since 2020 many businesses have moved online, and it has become mandatory for businesses to offer alternative payment options. These options may include mobile payments, contactless cards, and many different payments gateway options. If your website will inculcate all payment options that eventually become convenient for the customers.
vii) Eco-Friendly Website
In the US the companies can get tax benefits if they promote solar or renewable energy. Social responsibilities are always appreciable. If you are taking some small steps like cutting down wastages or donating some amount for any social cause, then you can notify your customers either through a website or social media post.
Key Takeaway
US-based small businesses can have an online presence through several mediums. You can build your website and reach your target audience, but apart from this some of the key considerable factors about small business trends can help the business owners in optimizing their website. Any business can strategically reach the target audience if they will know the current trends of service marketing like we have listed a mobile-friendly website or eco-friendly business aspects can be beneficial for business owners.
---
---
Subscribe to Stay Updated with Latest News
Easy 7 steps for build your website.
Most Populer Post