How to Create a Website Free of Cost in 2021? A Detailed Guide
November 17 - 2 month before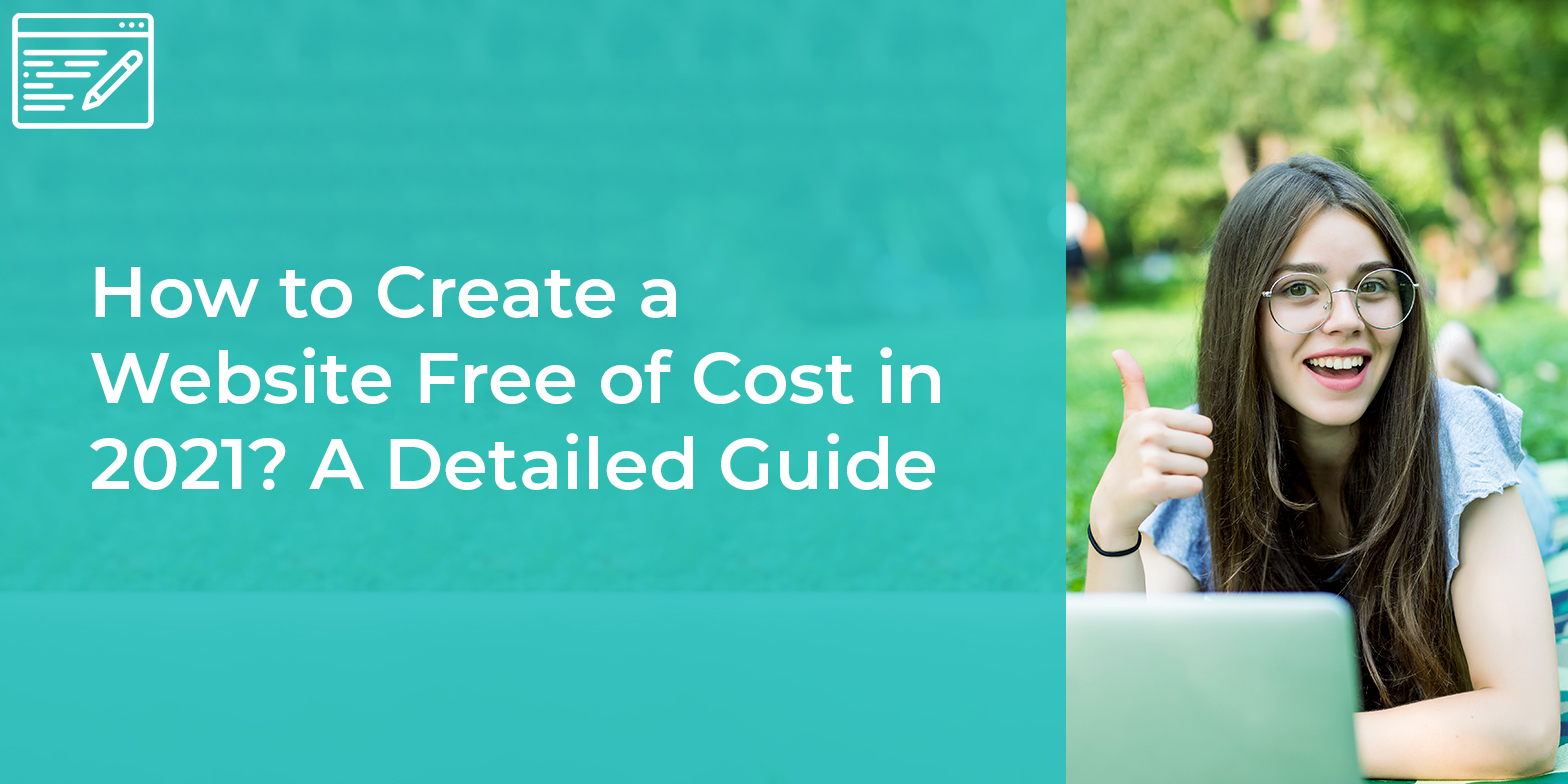 In 2021-22 it is entirely possible to create a free website from scratch. You can get plenty of options to create your free website in minutes. Here this article aims to show you a complete guide to creating a free-of-cost website.
To make your online presence it is essential to have a website and if you still do not have any website Website builders are always there to create the business websites in minutes. Here in this post, we will be discussing the following points related to business sites:
Why should I have a website?
Is It Possible to Create a Website for Free?
Decide on the kind of website you want to create
Choose a website builder Or "Do it for you" website platform
How to Build a Website with a Website Builder
How to build a website from "Do it for you" website platform
Promote your service
If you are not having a big budget to create the website, then read the blog till the end to know how you can get free of cost website within budget?
Why should I have a website?
Small businesses usually run the lean operation and focus on urgent and necessary matters only. They usually spend money only on essential aspects. Small businesses consider a website as a luxury item as they think that they can't afford it.
Most of the small businesses think that their Facebook page is sufficient to make their online presence or a Whatsapp business account. However, having a professional website is not that difficult and expensive. Still, 36% of the small business owners do not have a website.
If you don't believe then this post will make it more clear. Here we are going to describe and mitigate all disbelieve about website development for small businesses.
Is It Possible to Create a Website for Free?
Many small-medium business owners suppose that website creation is a complex and time-taking process. However, website creation is an affordable and
Today everyone can create a free website irrespective of their technical skills, coding experience, and web design knowledge. If you have the right intention and tools, then it is not difficult to design a website.
However, it takes some effort and time to complete all website development steps if you want to get it done by yourself. DIY website creation is not a complicated task. By picking the right web building tool you can complete the development tasks and steps quickly.
If you will choose the DIY option to create the website, then you need not hire a web agency or designer. However, in most cases, you should invest some time and effort in choosing the right website building platform.
Website builders may offer two options to business owners. One is DIY or do-it-yourself and the other is to get it done or done for yourself. Now let us understand both the options in detail.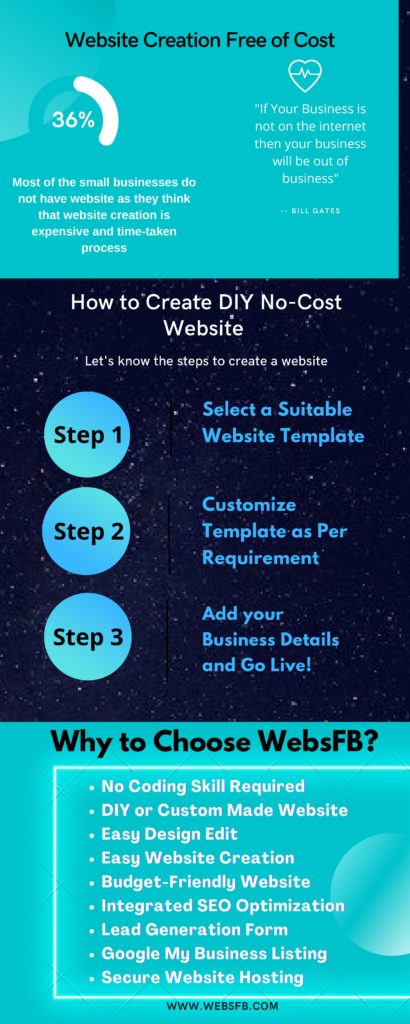 Decide on the kind of website you want to create
When did you decide that you want to design a website now the next crucial step is to know which type of website suits your business?
The presence of lots of types of the website sometimes make it difficult to decide actually which website design will fulfill your purpose? However, to make a meaningful decision it is better to study your competitor's websites. Apart from this now let us see all types of websites:
A portfolio website allows creative professionals to showcase their best work. These types of portfolio websites are best for artists, salons, carpenters, designers, writers, and filmmakers that need to showcase their past projects.
However, when you decide to build your portfolio, you need not add every single detail of your past work, instead, you can focus on highlighting and creating only some of your best work.
Blog websites may have regularly updated photos, articles, or videos. Blogs usually start with more casual and informative posts or articles. Today most businesses and brands have their blogs. Some blogs also provide the material for email campaigns and social media.
Small businesses may not have blogs website and it most suitable for travel guides or freelancers. However, if you want to display your past textual posts or videos then it is the best option for you.
E-commerce websites are online shopping portals. Users can purchase products from these sites. Users of the site can easily browse products on these sites and buy as well. There are several e-commerce websites available these days.
Some of the popular e-commerce platforms are Amazon, Shopify, Flipkart, and many more. The organizations can easily update the product inventory
Choose a Website Builder or "Do it for you" Website Platform
When it comes to knowing how we can create a website then all the businesses may have two options. Small businesses can either use a DIY website builder or can choose a website platform for the same.
On the website building platform, you can choose the business owners can choose the website building platforms of their choice or create a custom website as well.
If you are not a technically qualified person, then still you can take the help of experienced developers. The "Do it for your website" option can be the right option for those who do not have time to make their website.
How to Build a Website with a Website Builder?
A website builder is a DIY platform or tool that offers several pre-made templates to the user. They need not code or design the website by themselves. You can choose a variety of design templates from web-building platforms that suits your business. The entire process of website development consists of the following steps:
- Select a suitable website template.
- Choose a short and catchy domain name.
- Customize your site template & design to suit your style.
- Write optimized content.
- Publish your website and go live
The above steps make the entire website just in a few steps. WebsFB like website building platforms offers a simple/easy-to-adopt process to develop the website.
How to Build a Website from the "Do it for you" Website Platform?
Select a suitable website template
Customize your site template & design to suit your style
Add your business details
Provide images and content for your website
Sit back and relax
Just by providing a few details, you can develop your website. The professionals at the back end
Promote your service
When you will create the website for your business you need to promote it. The website will be linked with many platforms so that it can get more visitors and attract more traffic. These days many offline businesses are turning towards making their online presence.
Online businesses, however, have to compete with millions of similar competitive platforms or existing businesses. Strategically done website promotion can result in better search engine ranking and WebsFB users can avail of Google My Business listing as well that makes them searchable in their local business area.
---
---
Subscribe to Stay Updated with Latest News
Esey 7 steps for build your website.