Why you Should Add Videos to Your Websites?
January 13 - 1 year before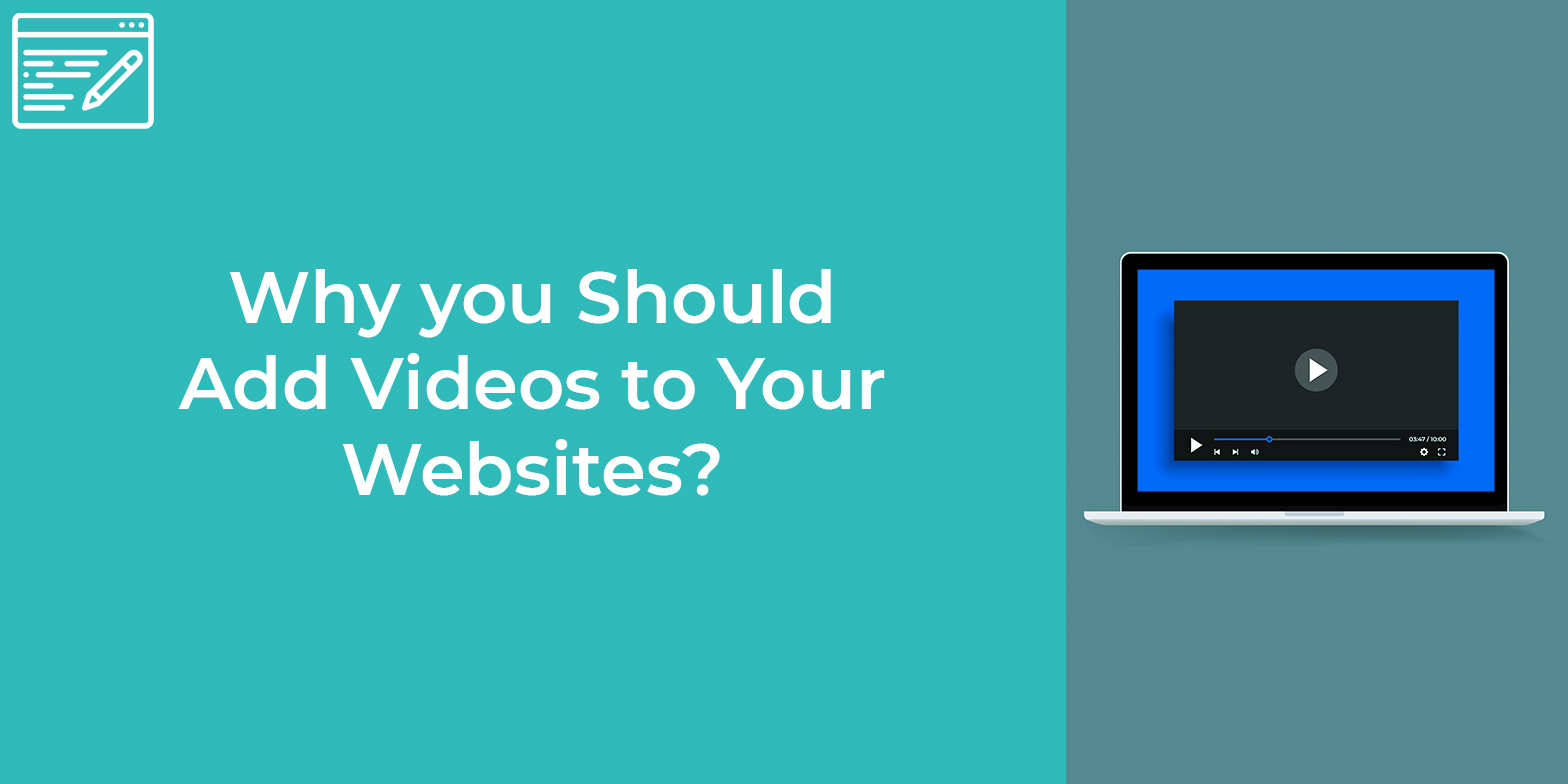 Video marketing is one of the important techniques for brand awareness. No business can overstate the value of video consumption for their marketing. Most internet users are consuming video content these days and businesses are also promoting their service by incorporating video on site.
Many statistics have shown that viewers remain engaged for longer if they watch the video content rather than by reading textual content. Video allows businesses to communicate with their customers simply and effectively.
Video Statistics for 2022
In 2022 on average every person is spending around 100 minutes per day watching online videos. For any business, videos have become an irreplaceable part of their marketing strategy. The statistics of video marketing that we are going to discuss here will surely pave the way for your business marketing strategy planning. As per Statista following image shows the current video consumption statistics in several countries like the USA, Spain, Brazil, France, etc.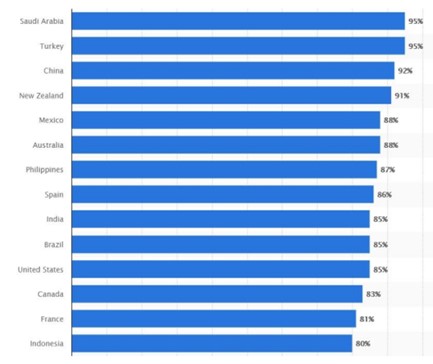 Among all channels, YouTube is considered the most preferred and popular channel for video consumption. As per Alexa, every user spends around 17 minutes 31 seconds on YouTube. For any business custom design website around 82% of total consumer internet traffic comes through video content. Now, let us know the reasons to have a video on the website.
Why Businesses Should Include Video on Website?
As you might know that videos are an essential part of every website. Video marketing can be an effective way to market your product. You can still find more reasons to put videos on your web page:
To Improve Search Engine Ranking
For every business the saying is "content is king" and this is also true for the videos. But in the case of videos, you do not need to optimize its footer or data even you can do it by optimizing some of the specific aspects related to the videos like:
Keywords
By Optimizing YouTube Channel
You can use specific keywords as per video content to specify video title, tags, and description. Moreover, as YouTube is owned by Google so you can easily increase the presence of your video on the Google search engine. By creating a channel you can host multiple product videos and embed them with your actual site.
To Showcase Your Service or Product or Brand Information
Video is a great way to connect with your customer and website visitors. By this, you can make a connection with your site builders along with trust and bridge the gap between customers and brand. Customers always prefer to connect with their trusted brand. So videos can help the businesses to:
Create trust
To Prove Brand Authentication
Videos can help to showcase your product or service if they are kept on your custom design website. The videos can also enhance the trust between the brand and its viewers. Video creation can trigger the emotions of your viewers as a result they will contact you to avail of the service.
To Stand Out from Competition
A lot of businesses do not consider video marketing as an important aspect but this is not true in 2022. As your competitors are also using video marketing to stay ahead in the market. Businesses can reach out to new website visitors and create a good impression on their customers through videos. Videos can provide
Improved customer retention rate
Better website experience
Customers remember video content for a long duration in comparison to textual content. Video links are sharable and even the customers can also share the videos through several social media platforms as well. So, we can say that videos can not only provide a better customer experience but also improve customer retention rate.
Is it Good to Embed Videos to a Website?
As we stated earlier that YouTube is owned by Google and also the second most-used search engine on the internet. If you will embed videos with your website then your site page may also rank better. You can think that your site is the highly recommended platform to share product videos.
You can also use video analytics to improve search engine ranking. There are, however, many ways to embed videos on the website. If you have designed your website through WebsFB like website builder then putting up the video on the website is a simple and easy task. You can add your product or any informative videos on your webpage just by putting the video link on the webpage.
---
---
Subscribe to Stay Updated with Latest News
Easy 7 steps for build your website.
Most Populer Post