How To Define A Target Market For Your Small Business
August 24 - 1 year before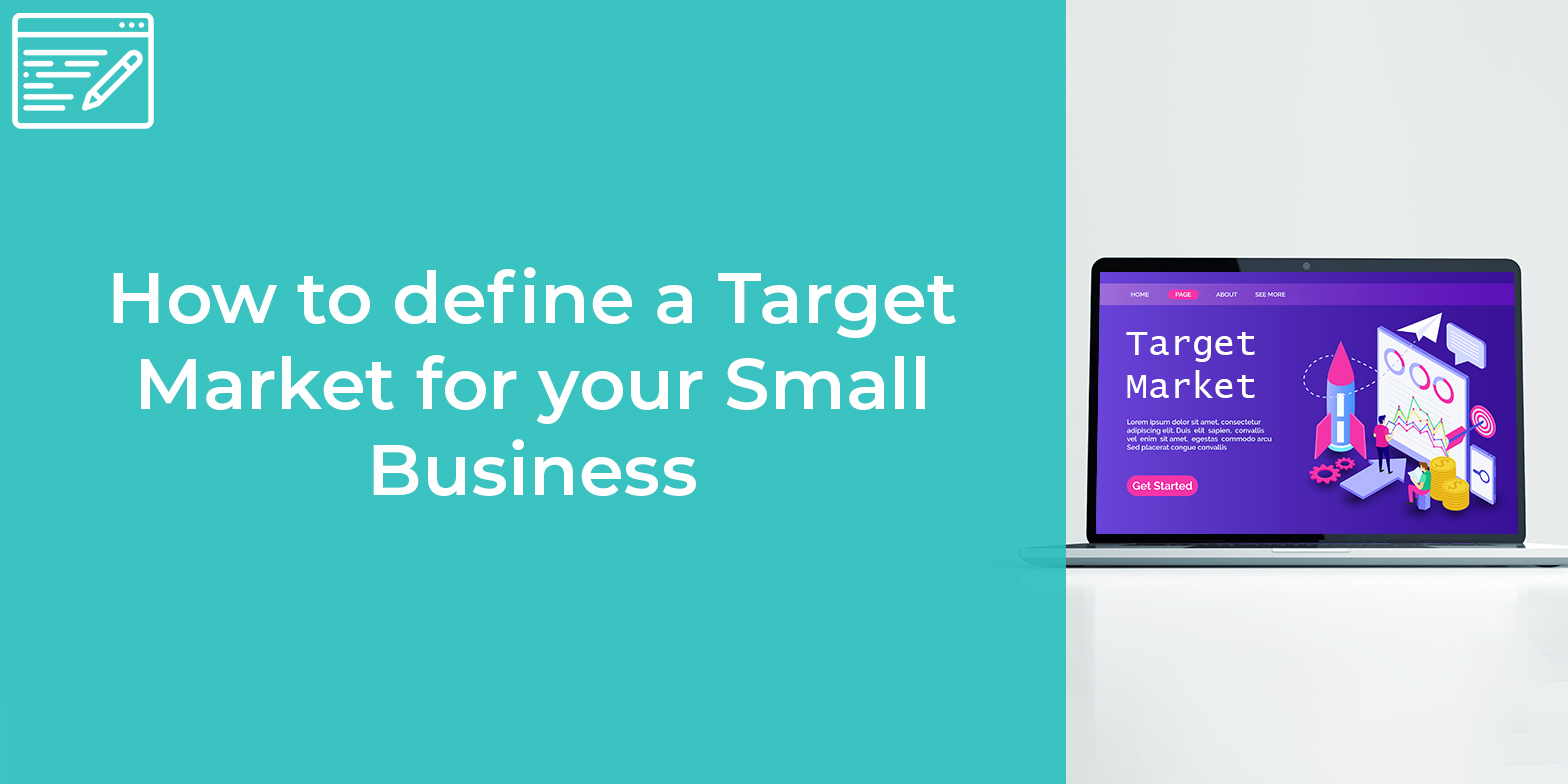 To form a solid foundation for your business, you must first know your target market and your customer and start your marketing accordingly. As a small business owner, you may already know how important it is to define your market and start marketing to promote your products or services.
It is useless to spend funds on advertisements when you don't have any idea of the results. Next, you must ensure that your message reaches your target customers.
What is Target Market?
The perfect definition of the target market is a specific group of people you have decided to target with your products or services. It could be a large market or a niche market.
When starting a small business, it is crucial to know who your target market is. This will help you determine what products and services to offer and how to reach your customers. There are a few factors that you should consider when defining your target market.
First, you should consider your niche. Are you selling products or services that are unique to your industry? Or are you targeting a broad audience?
Second, consider the size of your target market. Do you have limited resources, or do you want to reach as many people as possible?
Third, consider the age of your target market. Are they young or old? Do they prefer digital products or traditional ones? Finally, think about where your target market lives and spends its time. Do they live in a big city or a rural area?
Why Do Your Small Businesses Need to Define Your Target Market?
It is crucial to define the target market for your small business because you must have limited resources and a limited budget for the marketing and promotion of your business. Therefore, you must be very keen while spending on such things to save your funds from wasting on irrelevant tasks.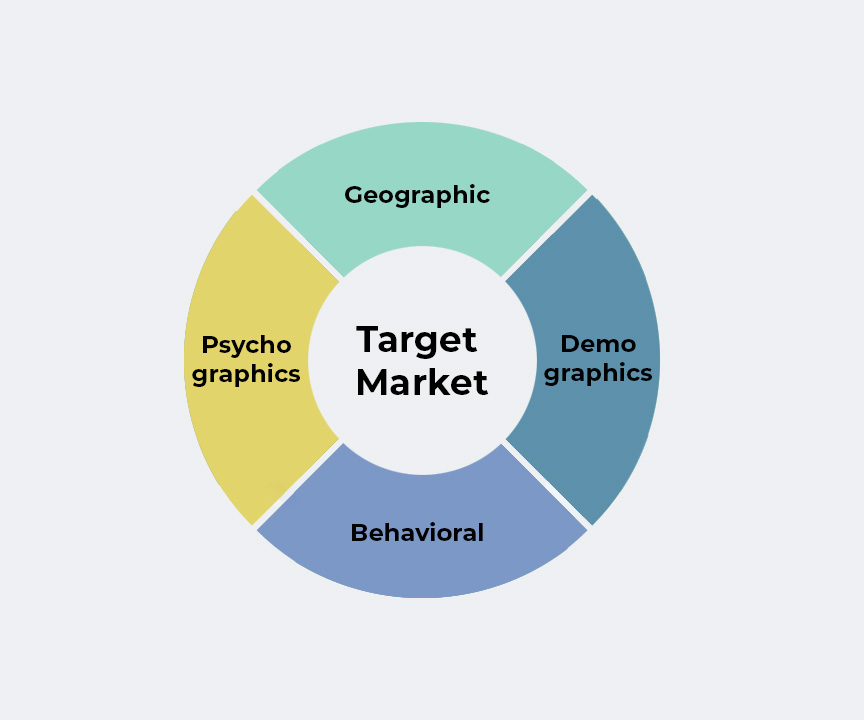 You should only target those who are fit for your product or your services. Although, it is difficult but not impossible. For this, you must try to collect relevant data from different sources. Then, when you have the relevant data, you can easily start your marketing strategies and a promotional campaign only for the relevant customers of your small business.
Your target market and the customer will be based on what products you are going to sell and what services your business provides. In addition, demographics give key insights into what type of people can benefit from your business.
This important information can help you to reach out to your target advertising and social media platforms and to reach those people, so build a brand for your real targeted audience.
Find Out Demographics Market to Target
If you're looking to target a demographic market, you should consider doing research on their interests and habits. This information can help you create targeted content that will appeal to them. Additionally, you can use targeted ads to reach them. By doing this, you'll be able to increase your chances of converting leads into customers.
Figure out who needs your product or service and who is most likely to buy it. Think about the following factors:
Age
Gender
Location
Education level
Income Level
Marital or family status
Occupation
Ethnic background
You'll be able to put together a demographic profile of your current customers by answering these key questions.
Opt Psychographics Market to Target
The psychographics market will continue to grow in popularity. This market is made up of companies that use psychological techniques to target their customers.
These companies use different methods to reach their target audiences, such as email marketing, social media marketing, and direct mailing.
By targeting a specific psychographic group, these companies can effectively reach their customers and make them more loyal.
When you can clearly understand your customers' or clients' demographic profile, this is the time to enlarge that profile to embrace your prospective customers' psychographics.

This way, you'll be able to create targeted advertising for your marketing purposes.
When considering your customers' psychographic profile, you need to check their hobbies, interests, values, attitudes, lifestyles, and personalities.



Consider Geographic Market to Target

When starting a small business, one of the first things you need to do is define your target market geography. This simply means figuring out where your ideal customer lives or works. Once you know this, you can start marketing to them directly. You can use online tools like Google AdWords and Facebook Ads to target potential customers in specific geographic areas.

You can also use traditional marketing methods like direct mail or print ads. However, you'll be more likely to reach your target market and grow your business by targeting your marketing efforts. This segment typically requires at least one or two of the following criteria.

Continent
Country
City
Climate
Localized areas (neighborhoods, specific outlets)



Choose Behavioral Market to Target

Your target market's behavior is how they act when making decisions about your product or service. Many factors go into their behavior, including their needs, wants, and values. You need to understand your target market's behavior to create a marketing strategy to reach them.

To do this, you can use market research and surveys to understand your target market better. If you choose this behavior segmentation, it includes some of the factors such as:

Buyer readiness
User status
Benefits sought
Degree of loyalty to a product / brand
Occasions



Need to Check Out Your Current Customer Base

Once you understand your current customers well, you can narrow down who your target market should be. You can start by considering your existing customer base. Who are they? What do they do? What do they need?

Once you understand your target market, you can start thinking about how to reach it. Where do they hang out online? What kind of content do they consume? Answering these questions will help you better understand how to connect with your target market.

Check Out and Work-out Your Competition

In order to define your target market, you need to know who your competition is. There's no point in trying to sell to a market that's already saturated with other businesses. Once you know who your competition is, you can start to figure out what makes your business unique.

Who are your competitors targeting?
Who are their current customers?
Don't go after the same market.
You may find a different market that they have missed



Analyze Your Product or Service

You need to list each feature of your product or service along with each feature & benefit it provides. For example, a WebsFb is a website builder with free templates. Small business owners consider it the best way to create a website with ease and comfort.

Another example is a cloth designer who offers a unique design. But, again, the benefit is a professional's image. So ultimately, the benefit of the unique design is getting more customers and doing more business.

Once you have your advantages listed, make a list of people with a need you're offered advantages to fulfill. For example, a cloth designer could choose to target customers interested in increasing their clientage.

Evaluate Your Decision

Before you define your target market, you must evaluate your decision. What are you selling? Why would someone want to buy it? Who is your competition?

Once you have a good understanding of your product or service, you can start to narrow down your target market. If you've decided on a target market, then consider these questions:

Will my target benefit from my product/service? Will they see a need for it?
Can they afford my product/service?
Can I reach them with my message? Are they easily accessible?

Don't make your target too big; remember, you can have more than one target market. Your marketing strategy should be different for every product. Also, if you find only a few people that fit all of your criteria, maybe you should reconsider your target. The reason is to find that perfect balance.

Defining your target market is a tricky thing. But if you know who you are targeting, it is easier to figure out which medium you can use to reach them out and what marketing type will resonate with them.

Then, you can send it only to those who reasonably fit your criteria. So, save money and get a better result on investment by defining your target audience.

Conclusion

Defining your target market is a challenging & smart initiative in any small business owner's marketing strategy. However, conducting background research, expressing your demographics, and discovering how to reach those demographics can help increase your business.

But before you increase your sales, you should have a business website. If you don't have one, choose WebsFB, a website builder, to get a personalized website. It will make the complete website design process easy. All you need to provide your resources and information where WebsFB is responsible for showcasing your portfolio to your customers perfectly.

---

---
Subscribe to Stay Updated with Latest News
Easy 7 steps for build your website.
Most Populer Post